Ghana drop in Fifa ranking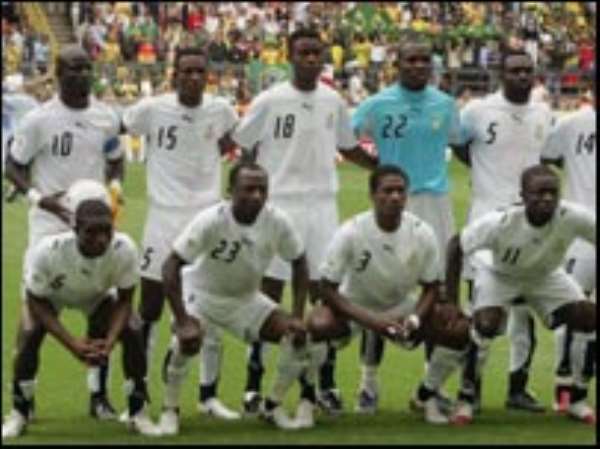 STARS CAN'T STILL ARREST THE SLUMP The Black Stars slipped once again on the latest Fifa world ranking released on Wednesday for the month of November.
Ghana dropped  from the 25th to the 26th spot after Fifa took into account 134 international matches played in the last few weeks, including 94 qualifiers for the 2010 FIFA World Cup in South Africa.
This happens to be the fourth consecutive slip by the Black Stars after enjoying an all-time highest ranking on the 14th position in February this year. 
Ghana can get a lift ahead of the last ranking for the year next month if they beat Tunisia in Accra next week in an international friendly against Tunisia.
Cameroon is Africa's highest ranked nation and European champions Spain are still on top with chasers Germany and Italy staying in second and third.