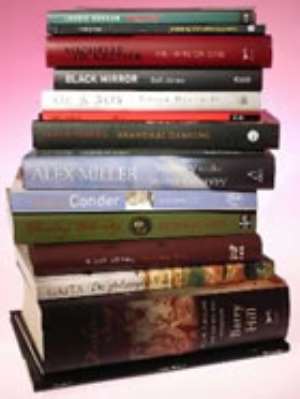 West African writers have been urged to project and uphold the interest and sanity of African people through their works.
Prof. Atukwei Okai General Secretary of the Pan African Writers Association (PAWA) told the ADM after the launch of a three-day International Writers' Seminar in Accra yesterday that "they should continue writing from the point of view of our peoples' highest interest…that which guarantees our society the sanity of direction and the understanding of the values that should underpin our destination."
The theme of the seminar is "Manufacturing the New African Future: The Factor of Culture." Running concurrently is the 4TH PAWA World Poetry Festival.
Prof. Okai said the seminar among other things is expected to address the challenges confronting the value systems of the society. He said, "Members of the community are keenly concerned about the value systems of our society and where the fruits of these values will lead us on decision making that affects the destiny our people."
He said he was hopeful that the seminar will continue to sensitize African writers to be responsive to changing trends on the African continent.
Prof. Emeritus J.H. Kwabena Nketia in a keynote address said "the philosophical foundations of cultural identity and creativity was inspired before the struggle for independence by African writers who felt the alienation that colonial culture was bringing to the African people."
He said "in contrast to the West the context of creativity in Africa are defined by the way of life and norms of groups established on the basis of ethnicity, kinship, language and well defined social institutions."
Prof. Nketia said he was not happy about the neglect of the study of African culture. "Africa can be heard when its culture resonates," he declared.
He said Ghanaian educational system is under transition and wondered why the study of African culture had not been made a subject in schools. He lamented the situation where his works have been left on the shelves in the various educational institutions in the country to gather dust.
Prof. Nketia noted that creative people draw their inspiration, energy from the history, shared experience, beliefs and values which become avenues of communication and repositories of knowledge.