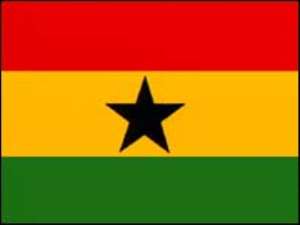 JETS CLAIM THEY ARE RIGHT Tudu Mighty Jets say they will appeal against the decision to ban them indefinitely from football branding the decision by Congress as gross injustice.
The Division One side, who have had several run-ins with the Ghana Football Association (GFA), say they have been made to suffer twice for the same offence.
They were banned for one year and fined US$5,000 along with Nania FC for sending the GFA to court last year, yet they were the only side to be punished again for the same offence.
Another Division One side Suhum United even managed to halt the just ended league season with a court action yet they were not even given a slap on the wrist.
"Unfortunately, the action to expel, which we believe was done selectively, is not only unfair but a display of a long-standing hatred for Mighty Jets,'' Club founder Abu Sondonko told Ghanasoccernet.com
"The deliberate and calculated effort by the system to frustrate the club and persons behind the team from operating, let alone make it into elite satge of league competition.
"There are some decent people in Ghana football and we are counting on them to stand up and say in Mighty Jets' case justice has not been done.
"We were lured into returning to the judicial bodies of the GFA and when we duly served our punishment given us they come with another ban.
"This is hugely unfair and all we want is justice. We cannot suffer twice for the same offence and we want the decent people in our game to come out and say it boldly.
"People had formed the opinion that we were the troublemakers but with this action the whole world has seen that there is a  deliberate attempt to frustrate and kill this community football team.
"This team is the property and crown jewel of the Zongo communities in Accra and I will not be the one to kill the decades of dreams set up by our elders even when we are not wrong.
"I am appealing to the decent people in Ghana football to stand up and be counted."
Jets were involved in an outrageous scoreline in last year's middle league play-off against Okwahu United and was banned and fined.
"The ban imposed on us has done enough to shake off any intent on our part to repeat the act," a statement added.
"We thought that a new chapter had been opened and we were all looking forward to work together to build Ghana football to the desired heights.
Mighty Jets have produced several players for the Ghana national team including Prince Tagoe and  Eric Bekoe of Kotoko.
For more Ghana football news visit www.ghanasoccernet.com