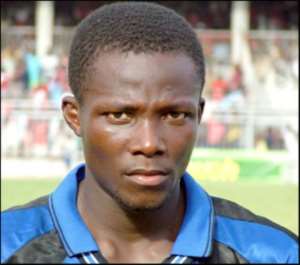 ASHANTIGOLD FC's desire to parade a winsome squad next season seems to know no bounds, as the Miners are reported to have made a bold invasion into the camp of Champion Club Kumasi Asante Kotoko.
The Miners, now managed by Fortia Company Limited under the able leadership of Herbert Mensah, are on the brink of plucking Osei Kwame Jnr. from Kotoko.
DAILY GUIDE SPORTS gathered that Osei Kwame Jnr.'s contract at Kotoko expired way back in April 2008 and is yet to be renewed.
A source disclosed that though the player is willing to extend his stay at Kotoko, management of the club is dragging its feet in that direction.
The source said he would not be surprised if Osei Kwame Jnr. finally parted ways with Kotoko and joined the Miners in the coming season.
Meanwhile, Osei Kwame Jnr., in a radio interview, has confirmed that his contract at Kotoko expired in April 2008, but insisted that despite numerous approaches from various clubs including Ashantigold, he prefers extending his stay at Kotoko.
In a related development, Kotoko's management, according reports are bent of renewing the contracts of all its players whose contracts have either expired or nearing expiration.
A source said Osei Kwame Jnr. would be handed a new deal whilst Osei Kufuor whose contract expires next month would be offered a new one.
From Fred J.A. Ibrahim Jnr., Kumasi