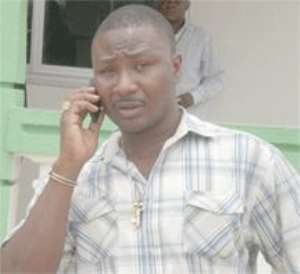 The management of Tudu Mighty Jets is outraged by the decision of the Congress of the Ghana Football Association to expel them.
It said the decision is not only unfair but smacks of selective justice.
A statement issued by the club, signed by its President, Abu Sondonko, described the decision as a travesty of justice, contending that events leading to the outrageous decision were well known to the good people of Ghana, particularly the football populace.
It said the club is particularly alarmed at the turn of events after it had paid GH¢3,000 as final instalment for the GH¢5,000 fine imposed on the team a year ago.
While regretting the scandalous scores recorded in that infamous Middle League of which Jets and other clubs were implicated, it said the punishment meted out to them by the Disciplinary Committee of the Ghana Football Association had done enough to shake off any intent on our part to repeat the act.
"We can say without any fear of contradiction that the decision to expel us is at variance with the principle of natural justice which has come at a time when we have all resolved to open a new chapter for Ghana Football.
"Indeed, the court had ordered us to go back and subject ourselves to the Disciplinary Committee under the chairmanship of Richard Akpokavie, which ruled among others, that we serve a one-year ban which has even travelled beyond the stipulated time.
"Besides, 12 of the players who played in that Middle League match were made to serve a one-year ban, not forgetting the GH¢5,000 fine imposed on the club.
"We have complied with all these, thus it is surprising that there should be this turnaround to single out Mighty Jets at this moment when the club has invested thousands of dollars to prepare the team in anticipation of the next Division One League," the statement said.
"It is an incontrovertible fact that Mighty Jets have paid its due as a stakeholder in Ghana football and none can deny our role in nurturing some leading Ghanaian players such as Prince Tagoe, Dan Coleman, current goalking Eric Bekoe, Razak Ibrahim, Hassan Mohammed, Johnson Eklu and Gado Mohammed, among others," it stated.
It appealed to the GFA Congress to reverse the decision in the supreme interest of Ghana football and to also maintain the confidence "we have all reposed in the system".