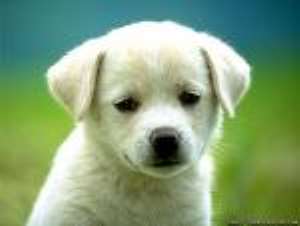 Dagaaba community in Accra defeated their Frafra counterparts 5-4 to win this year's Dagaaba-Frafra Fun Games held at the El-Wak Stadium in Accra on Sunday.
The event, which attracted a large crowd from both communities, saw the Dagaaba's winning the Sack Race, Egg and Spoon, Tug-of-Peace, Women Soccer and the Women Volleyball contest while the Frafra's won the Men Volleyball, Under-17 Soccer, Men's Egg and Spoon and Women's Tug-of-Peace.
The Dagaaba's hail from the Upper West Region whilst the Frafra's are from the Upper East Region and have common ancestral and traditional linkages and are noted to be play mates who often engage in such fun games to rekindle peaceful co-existence amongst the peoples of the two ethnic groupings.
The winner, the Dagaaba's for their prize were presented with a magnificent trophy plus a puppy, which is a common delicacy amongst the two ethnic groups.
Professor Bruce Banoeng-Yakubu, Dean of Students, University of Ghana, Legon who was the Guest of Honour presented the prizes to the winners.
The event was under the theme: "Sustaining Peace and Friendship among Ethnic Communities".
Prof. Banoeng-Yakubu urged the two ethnic groups to use sports as a unifying and a cohesive force to promote peace and development.
Dr Hakeem Wemah, Chairman of the Northern Development Forum (NDF), called on the participants to avoid acts that might generate violence and disunity and rather unite to hasten the peace of the integral development in the three Northern Regions.