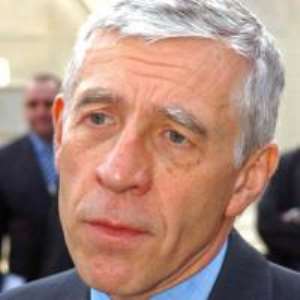 Straw vows to tackle bribery
Justice Secretary Jack Straw insisted that he was "fully committed" to tackling foreign bribery as part of his new anti-corruption brief.
He was responding to a new report which slammed the UK Government's "continued failure" to meet its international obligation to introduce legislation cracking down on the bribery of foreign public officials by businesses.
The 75-page dossier from the Organisation for Economic Co-operation and Development's "Working Group on Bribery" also demanded that the UK "establish effective corporate liability for bribery as a matter of high priority".
The OECD launched a review of UK anti-bribery measures in the wake of the decision of the Serious Fraud Office in 2006 to drop an investigation into BAE Systems over an arms deal with Saudi Arabia. The result is a hard-hitting condemnation of Government failure to implement the OECD "Anti-Bribery Convention", which should have been enforced nine years ago.
The report said: "The Working Group is disappointed and seriously concerned with the unsatisfactory implementation of the Convention by the UK. The continued failure of the UK to address deficiencies in its laws on bribery of foreign public officials and on corporate liability for foreign bribery has hindered investigations."
And it warned that the uncertainty over the UK's legal framework on foreign bribery "may trigger a need for increased due diligence over UK companies by their commercial partners."
Mr Straw, only appointed as Gordon Brown's "anti-corruption champion" this week, said the Government welcomed the report and would carefully consider its recommendations.
He said: "Reform of our bribery laws is a key part of the strategy I announced to Parliament this week, on my appointment as anti-corruption champion. It is crucial that we get these reforms right and I appreciate the OECD's contribution to this process.
"The UK is fully committed to combating foreign bribery, which hurts honest companies and raises the costs of doing business."