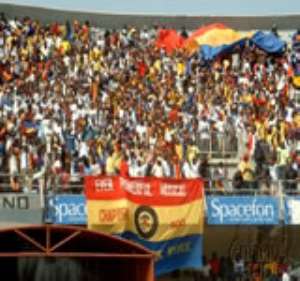 Premier League side Accra Hearts of Oak and communications giants MTN have signed a new three year sponsorship deal worth 4,050.000 GH Cedis.

The deal which covers three football seasons starting from this year will include direct cash donations and MTN products, a brand new modern bus for the club and a four wheel drive for the head coach.

The company will in addition also make available a special package for the National Chapters Committee (NCC) to enhance their efforts in mobilizing supporters of the Club for matches.

Announcing the package in Accra on Tuesday, George Andah, Chief Marketing Officer of MTN said his outfit is also working towards giving supporters of Hearts special tailor-made products and services from MTN.

He said MTN is proud to deepen the relationship with the Club because the two share some key values that have continued to drive MTN's operations in 21 countries in Africa and the Middle East.

Andah added that Hearts of Oak is a forerunner in terms of age and arguably the leading premiership side today with strings of achievements to their name both in Ghana and on the Africa continent.

"MTN believes that Hearts of Oak have over the past years demonstrated the 'Can Do Spirit'.

"No team in Ghana displays this spirit better than Hearts of Oak hence the Never Say Die slogan is more than enough testimony to their Can Do Spirit".

E.N Commodore Mensah, Chairman of the Board of Directors of Hearts of Oak expressed appreciation to the company for coming to the aid of the Club at the appropriate time.

He said the Club will do everything possible to ensure that the relationship last longer and called on the supporters to patronize the products of the company to derive mutual benefit to all.