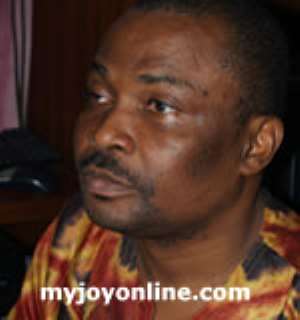 The Government Spokesman on Social Services, Mr. Kofi Amponsah Bediako, has warned against a Muslim group who, he says, are trying to drag the name of the Vice President, Alhaji Aliu Mahama, into disrepute.
The group, who claimed, has conducted investigations into the fiasco that characterised the 2007 Hajj, has accused the Vice President of meddling in its organisation. It also alleged that the current hullabaloo surrounding 2008 Hajj organisation is being caused by some personnel in the Vice President's office.
However, Mr. Amponsah Bediako has described the group's allegation as "unfortunate" and has advised its members not to allow "themselves to be used."
He told Citi FM on Monday that it is unfair for the group to make such a "disgraceful statement" against Alhaji Aliu Mahama, who is the number two most important person in the country.
He has therefore cautioned the group against pointing fingers at people they are not sure of.
He noted that Hajj organisation has been left with the Muslims, because they are the best people who could best manage the affairs of their own people. He said any shortfall should therefore not be blamed on the government.
He said the government instead expects a transparent organisation from Hajj organisers.
Story Isaac Essel