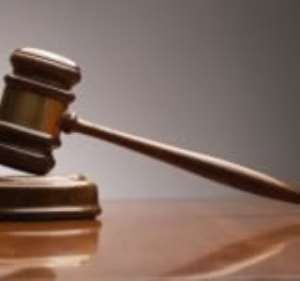 The Sunyani Magistrate's Court B, presided over by Mr. J.K. Quanson, has sentenced two candidates of the November/December West Africa Senior Secondary School Certificate (WASSSCE) Examination to a fine of GH¢300.00 each or in default serve a prison term of two years each for impersonation.
The accused, Godwin Ampofo and Collins Anning, contravened Section 5A of the West Africa Examination Council (WAEC) Act 719/2006.
Police Inspector Simon Kwaku Azah, who presented the facts of the case, mentioned that both accused persons were unemployed and lived at Duayaw Nkwanta in the Tano North District in the Brong Ahafo Region.
He said Ampofo and Anning registered to write this year's edition of the WASSSCE with index numbers 1061516079 and 1061516078 respectively and that on September 13, 2008 at the WAEC examination hall in Sunyani the accused persons reported for the English Language Paper I examination.
Inspector Azah pointed out that the two candidates wrote the same name, Godwin Ampofo on their answer booklets with serial number SSSCE No. 3590862 and SSSCE No. 3590863 but Ampofo, the first accused (A1) deliberately failed to write the last digit of his index number.
The prosecutor further stated that in the course of the examination, the supervisor, Ms Veronica Ayeh, detected the deal and suspected an attempted impersonation and consequently reported the matter to the Controller of WAEC in Sunyani, Mr William Amexo.
He said the controller quickly moved in to cross-check the information and confirmed the impersonation.
He therefore drew the attention of the police officer on duty who effected their arrest.
In their caution statements to the police, the accused admitted the offence and were accordingly charged.