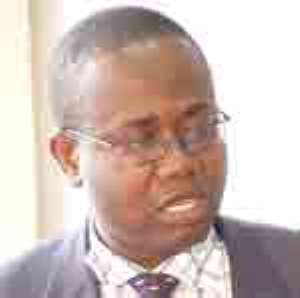 The Assistant Coach of the senior National Team, the Black Stars, Kwesi Appiah and the Ghana Football Association (GFA) officials were locked in meetings all of Tuesday, as they tried to come to an agreement over the salary of the coach.
Appiah has been assistant coach of the senior national team, since the Nations Cup ended, but is yet to agree to a formal deal with the Ghana Football Association, as the two go back and forth on how much the ex-Black Stars captain would earn.
Appiah is demanding a $6,000 a month salary, but the Ministry of Sports, which will bear the cost, say he can only afford $3,000 a month.
The issue seemed to have died down, until last week when the Deputy Sports Minister, Osei Bonsu Amoah, told Peace FM that Appiah must accept the $3,000 or look elsewhere.
The statement has led to massive criticism of the ministry, with veteran sports journalist and television anchor, Kwabena Yeboah, leading the campaign.
"I cannot understand why this has become such a big deal," he told KickOffGhana.com. "We pay the head coach $45,000 and his assistant wants $6,000, and it is such a big deal.
And yet this is a country that paid a foreign assistant $10,000 in the past. It is not only unfair, but a bad statement for indigenous coaches."