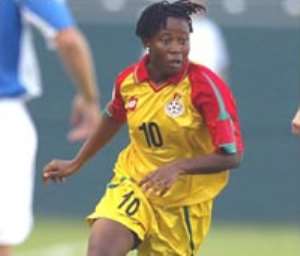 Ghana are confident of a good showing at the African Women's Championship, despite a draw that pits them against seven-time champions Nigeria in the opening game.
The Black Queens will also play South Africa and Tunisia in Group B of the tournament, which takes place in Equatorial Guinea in November.
"It's a good draw for us, we are ready for it, and we're sure that we'll be on top of the group at the end of the first round," Ghana coach Gamel Mumuni told BBC Sport.
"We saw Nigeria at the Olympics when they played against Brazil, and we're going to work towards the game against them, and our chances are bright."
Ghana have lost three times to Nigeria in the final of the African Women's Championship.
They played at last year's World Cup in China, losing all three matches and conceding 15 goals.
The Black Queens are already in a training camp ahead of the African Women's Championship, and there are likely to be a few new faces in the team.
"There are a lot of new players from the junior side in our squad, we're trying them out over the next two weeks in training matches," said Mumuni.
The tournament takes place between 15 and 29 November.