Bilal to face Sowah in final Commonwealth eliminator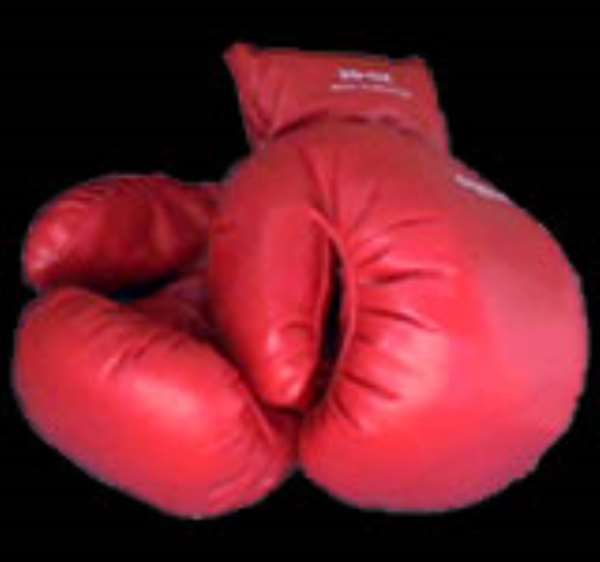 West Africa Boxing Union (WABU) Lightweight champion, Bilal Mohammed will face Godfred Sowah of Akotoku Academy in the final eliminator to the Commonwealth title on Friday, July 4 at the Plaza Cinema, Mamprobi.
The Bill put together by Sikaprix Ashtown Promotion in conjunction with Eva Yaw Promotions Syndicate has been dubbed "Akotoku Nights."
Bilal from the Believers Gym, who has sets his sight on the Commonwealth title since annexing the zonal title is expected to receive stiff challenge from the unfancied Sowah in a twelve round contest.
Attoh Quarshie's James "Hot Ice" Toney will face Mohammed "Bameyi Allah" Bamey of Panix Gym in a Super Middleweight contest while Yakubu "Darling Boy" Amidu of Fit-Square Gym faces Attoh Quarshie Gym's Peter "Destroyer" Dorbor in an eight round Super Featherweight contest.
Patrick Okine of Attoh Quarshie Gym will battle it out with Amidu "Power" Turkson of Fit Square Gym in a six-rounder Featherweight contest whilst Philip "Sweat Pea" Kotey of Attoh Quarshie Gym slugs it out against Baba "Dank Destroyer" Musah of Fot-Square Gym in an eight round Welterweight contest.
The organizers said rates for the contest has the ring side going for GH 5 cedis while the Popular Stand goes for GH 2 cedis.
Gates will open 7:00 pm.