Ex-Factory Prices Still High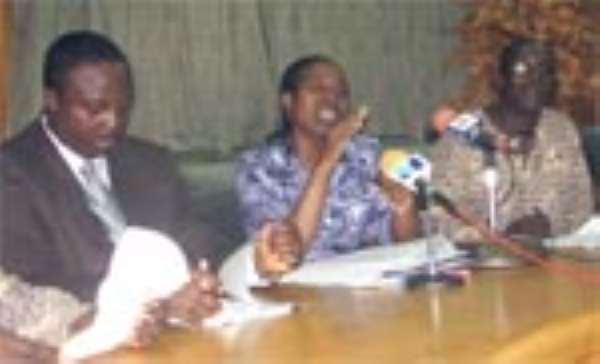 Ex-factory prices continue to rise steadily as all-industry Producer Price Industry (PPI), which measures the average change over time in the prices received by domestic producers for the production of their goods and services recorded 150.82 percent for last month.
On the other hand, the annual percentage change of the PPI between May 2007 and 2008 for all industry was 35.51 percent.
This implies that ex-factory prices for all industry, which includes manufacturing, mining and quarrying, as well as utilities sub-sectors in May 2008 were on average 35.51 percent- higher than those of May 2007.
It also represented a slight increase of 0.13 percentage points in inflation over that of April.
For the major sub sectors, mining and quarrying recorded 186.14 percent while manufacturing, which constitute more than half of the weight used to compute the PPI recorded 141.15 percent, all in May.
Utilities however recorded 156.62 percent.
On the other hand, the annual percentage change in the PPI for May 2008, that is the rate of inflation for mining and quarrying, manufacturing and utilities were 41.87, 29.04 and 52.90 percent respectively.
Instructively, the rate of producer price inflation in May 2008 for two sectors that is, mining and quarrying and utilities fell but manufacturing witnessed a slight increase.
The percentage points for mining and quarrying and utilities which were lower for May than April 2008 were 3.32 and 3.65 percentage points.
On the other hand, the rate for manufacturing was 0.65 percentage points higher for May 2008 than April 2008.
Subsequently, 11 out of 16 of the major manufacturing groupings showed appreciable increases of at least 10 percent in their index level, ranging from 13.86 percent to 66.48 percent.
In addition, seven out of the 11 sub-groups among the sub sectors which contribute at least four percent each to the total manufacturing output had increases of at least one percent in their index level.
These sub groups included manufacture of refined petroleum products, manufacture of other chemical products and manufacture of beverages and diary products.
The fall in the index for mining and quarrying was strongly associated with the fall in the prices of metal ores.
By Charles Nixon Yeboah