Michael Essien: Quit Blues? No way, Jose!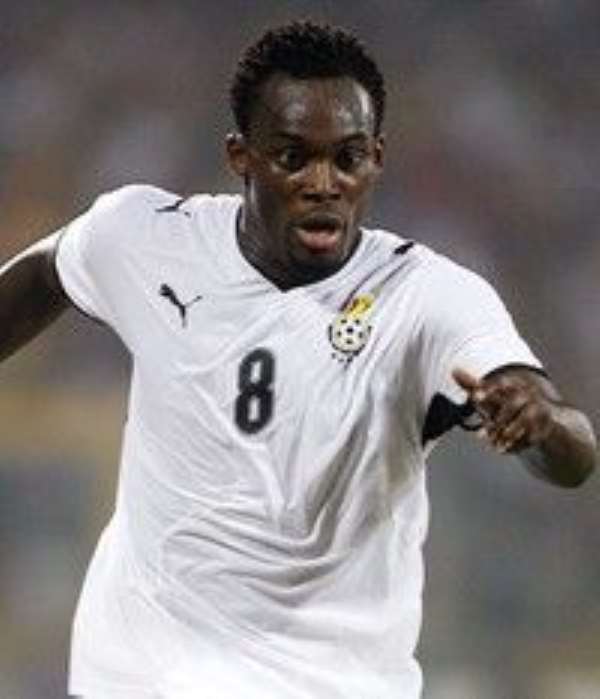 Michael Essien last night pledged his future to Chelsea - and snubbed his former boss Jose Mourinho.
The Ghana midfielder set a Blues transfer record when Mourinho paid Lyon £24.4million for him in 2005. He has since gone on to become one of their best and most versatile players.
Inter Milan appointed the Portuguese "Special One" as their coach last week, and Mourinho wants to sign Essien - even texting the 25-year-old to stress his interest.
However, Essien insisted he is happy to stay at Stamford Bridge next season - and tipped Chelsea to make up for the disappointment of ending last term empty-handed. "I will go back to Chelsea for the next season and expect to have a great season," he said.
"We have shown as a club that we can handle disappointments, and I think we will be able to bounce back next season a better side.
"Most of the guys have gone on holidays and they will put the disappointment of the last season behind them.
"The season generally was very disappointing, but that is football. When you put these things behind you, you become stronger."
Essien's agent Fabien Piveteau said: "The player is very happy in London and still has four years left on his contract, so I don't see that he will be moving for the moment.
"In football anything can happen. But Chelsea are a rich, powerful and ambitious club, and he is happy to play for them."
By Steve Goodman