Marcel Desailly eyes Black Stars coach vacancy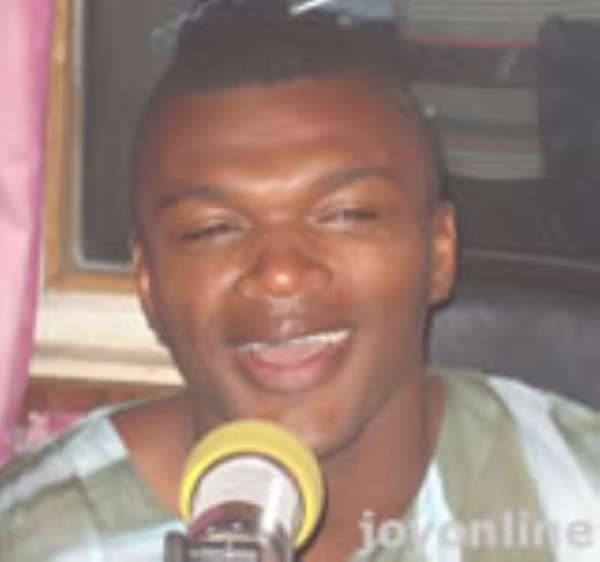 World Cup winner Marcel Desailly has expressed his sadness that his friend Claude Le Roy is vacating the Black Stars job. Desailly has just returned to the French town of Aix after spending some time here in London but confirmed that he will be going to Ghana to live with his family in the next few months.
The 40 year old Desailly believes Le Roy was doing a good job and was surprised to hear that he was leaving Ghana. In wishing Le Roy the very best, Desailly also expressed his apprecaition that he is being mentioned as a possible replacement for the veteran French man. ''I am happy to learn that fans and media are thinking about me in this way. It means they must trust my football experience''

The former Olympique Marseille, AC Milan and Chelsea star is not ready to commit himself for obvious reasons and refused to be drawn on whether or not he would accept an offer from the GFA.

''I am coming to Ghana soon to be close to my charity (UNICEF) and to look after my family. You can understand that I will respect any invitation to discuss from the Ghana Federation and football people so for now officially nobody has contacted me''

So whilst Desailly has made his position somewhat clearer what about Le Roy?
The Frenchman is at pains to state exactly why he decided not to accept his contract extension by the GFA.

When asked by BBC Sport for his reasons he simply replied: "That's my problem."
"It wasn't a problem of the terms of the new contract. I was very proud that they wanted to keep me," he added.
Le Roy's decision seems reasonable enough at a glance but there is every indication that the offer made by the GFA fell way below the 60-year-old Frenchman's expectations. He would have made things crystal clear simply by admitting that the money offered by the GFA was not good enough.

"I will see all the proposals that I receive and then I'll choose; it can be a club in Europe, it can be a national team in Asia, a national team in Africa, a club in Europe - maybe even in England," he explained to the BBC.

To be fair, the Frenchman has been powerless to stop the break up of what he described as ''a very good technical team'' Last week, Renard Herve, a member of the Stars technical team resigned his post to take up a coaching job with Zambia. Before him, long term Black Stars assistant Sellas Tetteh was given another coaching role with the junior team.
And have you noticed a strange silence from the rank and file of Ghana's faithful local coaches? There is a view that local coaches are not united enough to fight their cause.
Would anybody dare suggest that they are not good enough? What about the lack of respect syndrome that our professional players seem to have towards local coaches.......fact or myth?

This is how I see it. There is little doubt that money is both the primary method of control used by the GFA over coaches, as well as player attitudes towards Ghanaian coaches. It may sound absurd but believe me it is true.
So when Mr. Mourinho, Mr.Wenger or Mr.Desailly decides to drop, sack or discipline a player he will not be worried that he is getting the same or less cash than his player.

In football where 25% of the game is psyche it matters and moreso, in Africa where we seem to lack a basic love for our dear selves!
Authored by: Yaw Ampofo-Ankrah