Abramovich Splashes £80m On Messi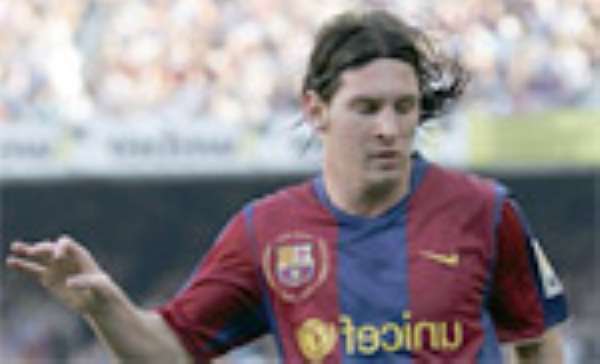 Chelsea owner, Roman Abramovich has authorised an astonishing £80 million move for Lionel Messi.
Chelsea's move for the Barcelona maestro would shatter the world transfer record of £46.5 million that took Zinedine Zidane to Real Madrid in 2001 and send shockwaves through the football world.
The Spanish giant is desperate to keep Messi but has been stunned by news that Abramovich wants the Argentine so badly.
And with almost £100 million on the table, the Barca hierarchy is split on the decision to sell.
It is a massive statement of intent from Chelsea's billionaire owner who, even before Messi's superb individual performances against Manchester United in the Champions League, had identified him as the kind of player to bring fantasy football to Stamford Bridge.
Abramovich has made it clear to Avram Grant that Chelsea's style of football must change. He has tolerated what has been on offer since the sacking of Jose Mourinho because he accepts that it takes time to change.
A source close to the proposed deal said: "Roman is convinced Messi could change the whole face of Chelsea and is willing to spend what it takes to get him. He has always wanted that type of player.
"Under Jose Mourinho, he accepted the football because it was bringing in the trophies but he got bored. Grant wants to change things but has explained it takes time and a lot of money to alter the style. Now is the time for Roman to finance that change.
Chelsea are attractive because of the wages on offer and they are in the Champions League final."
Abramovich is also considering making other changes. Grant's position will be discussed after the final while Frank Arnesen's position is under threat.
Arnesen, whose job title is chief scout and director of youth development, was brought in to oversee the identification and coaching of young talent but Blues' chiefs have been disappointed with the calibre of players coming through the ranks.