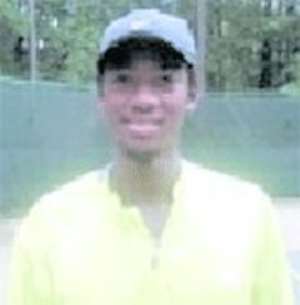 The Ghana Olympic Committee (GOC) has stripped Ghana's tennis top seed, Henry Adjei-Darko, of the $5,000 yearly scholarship he enjoyed through the Olympic Solidarity scheme after the player quit national service.
Adjei-Darko's rather early exit from national service follows a stand-off between him and officials that has failed to subside.

The scholarship, according to the GOC, is a preserve of national sportsmen and sportswomen once they remain active for the country.

Adjei-Darko, 24, has been excluded from the Golden Rackets squad scheduled to travel to Armenia in Eastern Europe for Ghana's participation in the special play-off towards qualification into Euro-Africa Zone II.

Once the main stay of Ghana's Davis Cup campaign, the US-based player has become a victim of a hard stance he adopted in the wake of a player revolt in 2005 that ultimately delayed a South Africa Airways flight for a Davis Cup assignment in Botswana for almost two hours while they made financial demands on officials.

The rest of the team apologised officially in a letter addressed to then Minister of Education, Science and Sports, Papa Owusu Ankomah, and signed by the individual players, including Owusu Menford and Emmanuel Mensah, both currently on a training tour of Morocco with the team in preparation for Ghana's participation in the special play-off in Armenia.

Subsequently, sources claim the player has refused to be a part of the Golden Rackets, an action which the GOC said compelled it to withdraw the scholarship for him.

This becomes the latest controversy to have characterised the youngster's career for nation.

As a teenager growing up, he was subject of controversy over whether to play for Ghana or not in a feud that lasted more than half a decade.

Adjei-Darko, currently in the United States, could not be reached for his comments.

Story by Michael Quaye