Hearts unhappy with coach and keeper Quartey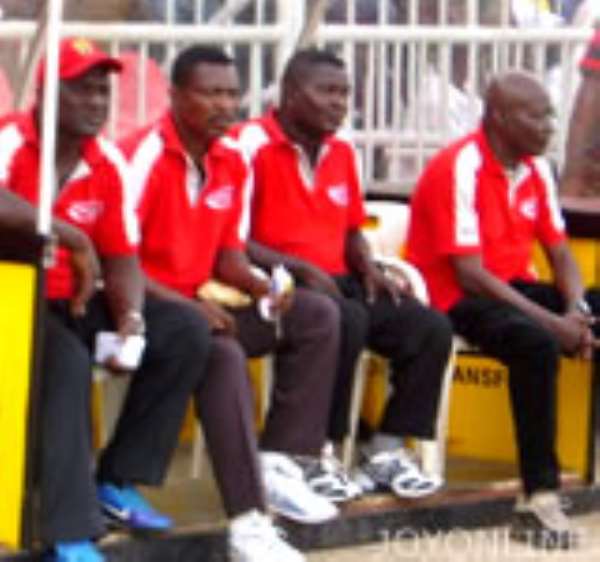 Supporters of Accra Hearts of Oak have expressed dissatisfaction with the Club's coach, Eyal Lachman over his selection and tactics for the 16th Week Premier league game against Tema Real Sportive at the Ohene Djan Stadium in Accra on Monday.
Even though Hearts won the match 3-2, the fans were unhappy with the results and questioned the reason behind most of the substitutions made in the course of the game.
Hearts took a commanding 3-0 comfortable lead but saw the Tema lads pulling back two in the last quarter of the game, as Hearts struggled to keep the lead in the dying minutes of the game.
Most of the fans that GNA Sports spoke to wondered why an experienced player like Kweku Essien was left on the bench throughout the game, when it was clear that the midfield needed reinforcement.
They also questioned the decision to keep out Gado Mohammed, one of the newly recruited players during the second transfer window out of the team, since his presence could have seen an improved performance from the team.
"I think the coach is playing with Hearts and the earlier we put him to order the better." Bashiru Seidu stated.
He added that "this is not the time to conduct experiments with the team, because the second round will definitely be more competitive that the first round."
James Ashiagbo described the decision of the coach to keep the newly recruited players out of the team as unfortunate because most of them have proven to have the quality and are experienced players.
He argued that the present position of the team does not befit its status, hence the need for the coach to take a serious look at his selection and tactics.
Some of the fans also slammed goalkeeper Laud Quartey for his poor performance, with a blunder that resulted in the first goal for Sportive.
According to the fans, Quartey has consistently let the team down, adding that the goalie has not been consistent with his performance over the past years.
Quartey was booed off the field by the fans after the end of proceedings.
Rockson Mensah recalled a similar error committed by Quartey in a friendly game against Swedru-based Gamba All Blacks, adding that the goalie's consistent loss of concentration in matches is affecting the team and the earlier a remedy is found the better for the team to reclaim its past glory.