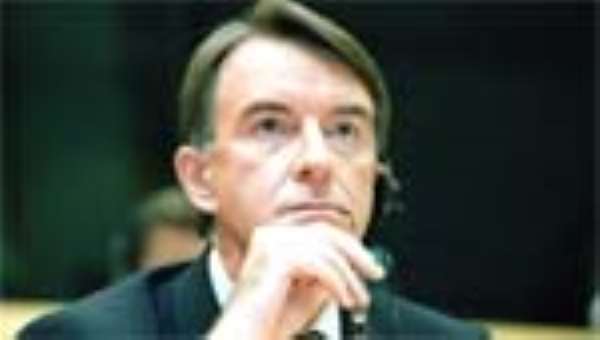 The European Union (EU) is still breaking international trade rules with its import regime for bananas, the World Trade Organisation (WTO) has said.
The ruling by a WTO panel, confirming a preliminary judgment made last November, shows that EU regulations are blocking access to the world's biggest banana market for fruit from Ecuador despite attempts by Brussels to reform them.
If upheld, the ruling would allow Ecuador to seek sanctions against the EU.
The EU's executive commission dismissed the panel report as "formalistic" and said it was considering an appeal.
But Cesar Montano Huerta of Ecuador's WTO mission, told Reuters: "It's a big victory for us. But we are still hoping to come out with a solution and negotiations for this issue."
The "banana wars" are one of the longest-running and most complex international trade disputes, pre-dating the creation of the WTO in 1995.
EU producers in Spain's Canary Islands, the French overseas departments of Martinique and Guadeloupe and Portugal's Madeira and Azores provide about one fifth of EU consumers' bananas, and most of the rest come from Latin American growers.
Ecuador, the world's biggest banana exporter, brought the current case in 1996 with Guatemala, Honduras, Mexico and the United States. Three more Latin American producers namely Colombia, Nicaragua and Panama, later joined the dispute.
The United States does not export bananas to the EU, but three of the biggest distributors with plantations in Latin America are U.S. multi-nationals: Chiquita Brands International Inc, Del Monte Foods Co and Dole Food Co.
Ecuador says EU import duties of 176 euros ($276.50) a tonne discriminate against its banana industry.
That is because the EU had previously granted preferential treatment to African, Caribbean and Pacific (ACP) countries, allowing them to import a duty-free quota of 775,000 tonnes a year.
"The European Communities' current banana import regime, in particular its preferential tariff quota reserved for ACP countries, is inconsistent with (WTO rules)," the WTO panel said in a 409-page report. Reuters