NPP leaders are corrupt, arrogant, visionless-Mills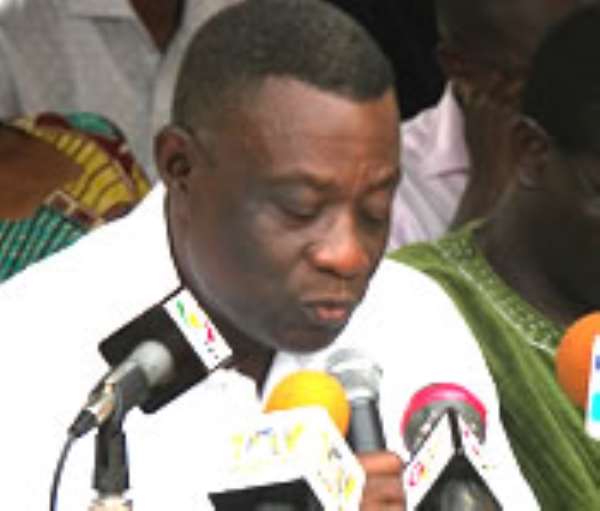 The flag bearer of the NDC, Prof. John Atta Mills has described the leadership of the NPP as arrogant, corrupt, and visionless.
He said the preoccupation of the New Patriotic Party was property owning democracy with only NPP cronies being beneficiaries.
Prof. Mills was speaking during a courtesy on the Tema Mantse, Nii Adjei Kreku III.
The visit formed part of his door-to-door campaigns to the area.
The NDC Presidential candidate told the people he will deal with the corruption and malpractices surrounding the distribution of premix fuel.
He assured them that he will revamp the fishing industry if voted as president.
According to Joy News's Cyrus de Graft Johnson, the chief in his response declared his support for Prof. Mills.
Nii Kreku III described Prof. Mills as a humble visionary leader and urged his people to vote for him.
The Tema chief, some of whose followers were clad in NDC paraphernalia, chanted NDC slogans to buttress his support for the party.
He told his subjects that if they wanted good development, untainted with half truths, they should vote for the former vice president.