Appiah, Essien Donate To Orphans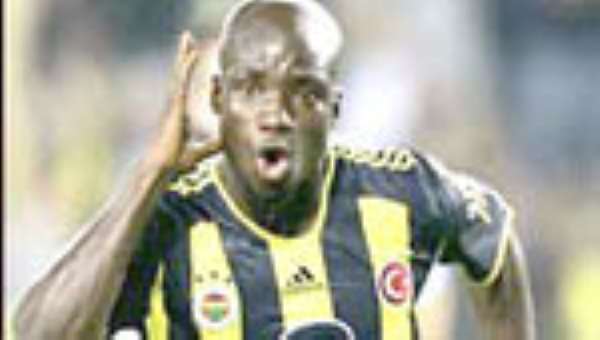 Ghana's captain Stephen Appiah and his national team-mate, Michael Essien have teamed up to donate an undisclosed amount of money to help orphans in the country.
The two star players, who are also close friends, made a 'substantial' contribution to the Easter Orphan Project designed to help the needy.
The duo took advantage of the Easter holidays to support the project organised by Citi FM, aimed at helping orphanages in Ghana.
Even though the players are keen for the amount donated to remain a secret, their intention of helping to alleviate the problems faced by orphans in the country is clear.
The players could not be at the presentation due to the fact that Stephen is recovering from injury and Michael is busy in the Barclays Premiership in England. Thus the donation was made by a member of the StepApp team.
Mr. Sam Atta Mensah (Sammens), who is the Managing Director of Citi FM, praised the duo for their contribution after receiving the donation.
''I will like to thank Messrs Appiah & Essien for their kind gesture. The Easter Orphan Project is grateful for their contribution and the funds will go a long way to help orphans around the country,'' Sammens told StepApp.com.
''Citi FM is proud to be the organisers of the Easter Orphan Project and with the help of big names like Michael and Stephen we can achieve our aim of raising enough funds for Ghanaian orphans.
''I hope other Ghanaians will follow the good example set by our heroes and contribute to making the project a big success.''
The StepApp Foundation, the charity started by Appiah with the support of Essien, is keen to give back to the needy in the country.
''The boys are from humble backgrounds and recognise the hardship faced by orphans so it was an easy decision for them when asked to contribute,'' a statement StepApp Foundation said.
''Both Stephen and Michael will always do what they can to give back to the poor and needy in our society and hopefully the orphans will benefit from this small gesture," it concluded. Ghanasoccernet