Can Black Stars pay back Mexico?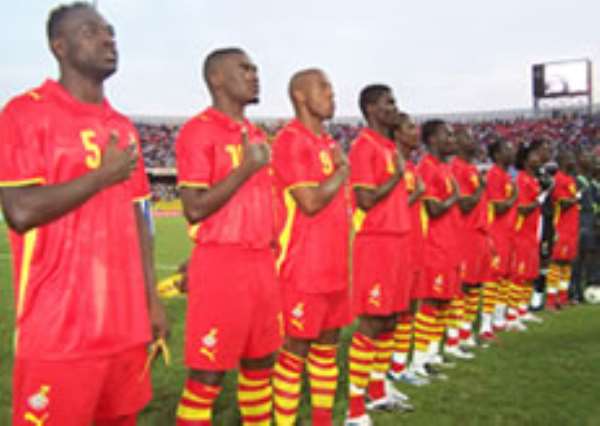 Ghana's Black Stars, Africa's best ranked national side on FIFA's scales presently, will tonight attempt to establish their devastating credentials in England as they face off with Mexico in an international friendly.
But the match is also an image redeeming assignment for the high rising Black Stars, who suffered a 1:0 defeat at the hands of the Mexicans during a pre-Germany 2006 World Cup tune-up in Dallas, USA.
That loss was one of a few dents to the Stars' World Cup build-up, and it did very little to take from the resolve of the Ghanaians, who left the tournament the proudest African side.
For many Ghanaian football fans, tonight's encounter at the Craven Cottage in London (kick-off: 8pm) offers a different proposition; a test of character sort of, in measuring how much pain the Black Stars are prepared to endure, and if they can rise up to the occasion of paying back their conquerors.
Two things are certain though; you can always count on the Black Stars to play above themselves in the UK where a cream of the team's kingpins ply their trade. Talk of the Essiens, Muntaris, Kingsons, Paintsils, Agogos and latest addition Prince Buaben from Scotland.
At least the 4:1 London drubbing handed the Super Eagles of Nigeria on February 6, 2007 and the 3:1 win over South Korea in Edinburgh readily come to mind.
Of course there is the 5:0 post World Cup defeat handed Ghana by Saudi Arabia for a lesson in complacency.
But the other reason the Black Stars will rise to the occasion is the very essence of the encounter; a build up for the 2010 World Cup and African Nations Cup qualifiers.