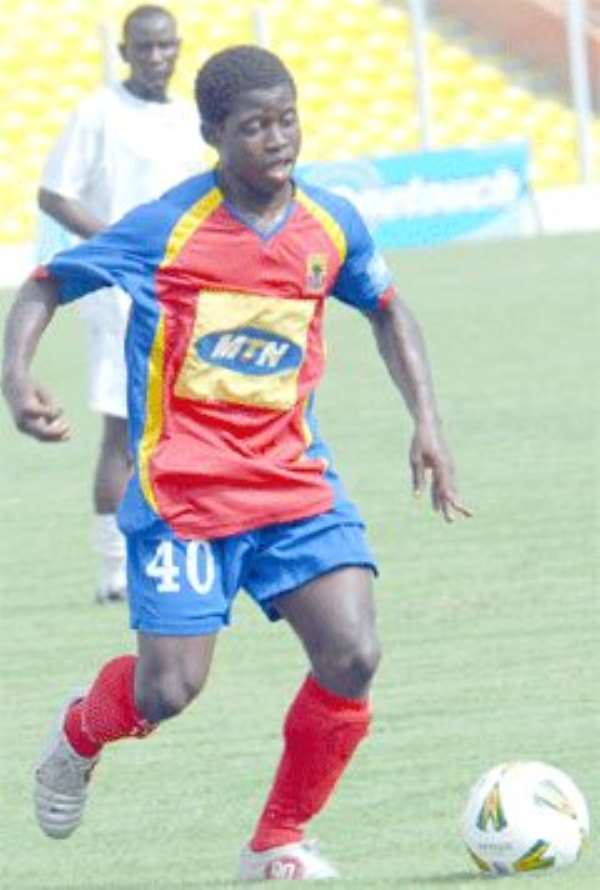 Accra Hearts of Oak rounded off a first round characterised by unimpressive performances with a surprise 3-0 whipping of visiting Wa All Stars at the Ohene Djan Stadium in Accra yesterday.
The game, which was an outstanding encounter from week 14, also saw the Phobians recording their highest scoreline since the beginning of their 2007/08 Premiership campaign.

Hearts came into the game looking the more businesslike side with their strength in the midfield which was manned by Michael Asante, Kofi Abanga, Bernard Don Bortey and Ekow Ghansah and after about 15 minutes of poor finishing, Ekow Ghansah nodded home an Edward Adjaklo cross to put the Phobians ahead.

And with their increased confidence the Phobians won most 50-50 balls in midfield and put teenager Tarick Gibrime through to torment the All Stars defence.

In the 34th minute, however, Wa All Stars' Daniel Cofie struck an accurate freekick which was saved by Goalkeeper Laud Quartey to deny him an equaliser.

And characteristic of their play yesterday, the Phobians regrouped and cut through the All Stars defence five minutes later. But Bernard Don Bortey, who Ghansah had put through, failed to outwit goalkeeper Robert Dabuo.

Hearts increased the lead two minutes after recess when Edward Adjaklo finally buried the ball home after three failed attempts at the All Stars goal mouth.

All Stars defender, Gershin Akuffo, deepened his side's woes when he mistakenly pushed the ball into his own net in an attempt to shield it from Bernard Don Bortey.

Adjaklo was ajudged man of the match.

Story by Nathaniel Attoh