Job Creation Tops UNCTAD XII Confab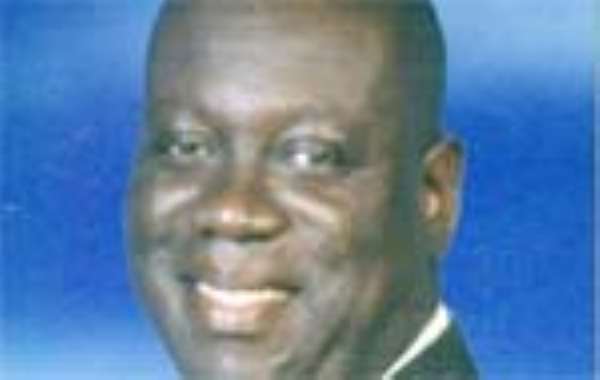 The inability of many African nations to create enough jobs and their continuing dependency on agriculture and extractive industries would be one of the topmost agenda of the 12th session of the United Nations Conference on Trade and Development, UNCTAD XII, to be held between April 20 and 25, 2008, a credible document available to CITY&BUSINESS GUIDE has revealed.
The conference, the largest ever organized by Ghana, will bring together heads of government, ministers of state and about 4,000 participants from UNCTAD's 193 member countries to focus on the global economy and its impact on development.
The conference comes as global uncertainties threaten the most promising economic growth in the developing world in 30 years.
Delegates are also expected to consider how to spread the benefits of globalization more equitably so that no countries or peoples are left behind.
This reflects the conference's theme, 'Addressing the Opportunities and Challenges of Globalization for Development", chosen by member states.
According to the document, UNCTAD XII will also permit decision-makers to tackle current and pressing issues such as energy, security, migration and the emergence of developing countries as engines of economic growth.
"By working together to address such challenges, UNCTAD member states will seek to identify appropriate policy responses as well as specific measures and actions," the document added.
At the conference, member governments are also expected to negotiate and adopt a text assessing the international climate for economic development and defining UNCTAD's work programme for the next four years.
Member countries began the process of preparing the UNCTAD XII text in November, and intense negotiations are expected in Accra.

A related problem to be scrutinized in the Accra conference is the seeming paradox that despite high growth in Asia, Latin America, and Africa, only limited reductions in poverty have been achieved, especially in the world's 49 least developed countries, the document stated.
The conference's high-level discussion on April 21 will accordigly be devoted to Africa.
The session, to be chaired by United Nations Secretary-General Ban Ki-moon, and moderated by UNCTAD Secretary-General Supachai Panitchpakdi, will reflect the importance attached to ensuring that African countries benefit more from globalization.
Participants are also expected to identify policies and strategies that enhance the benefits, and reduce the risks of globalization for developing countries.
In addition to the high-level session, the commodities boom and its development importance, for example, will also be reviewed at a roundtable on April 23 titled, "The Changing Face of Commodities in the 21st Century."
Experts will discuss whether burgeoning demand from China and other emerging economies can be expected to keep prices of oil, gas, minerals, metals, and basic agricultural produce at high levels.
They will further debate on whether income from commodity exports is potentially enough to spur broad development and poverty reduction in the world's poorer nations.
Some 85 developing countries rely on commodities for more than half their export earnings, and for 70 of them, more than half of their exports consist of three or fewer commodities.
During the signing of the Host Country Agreement on 18th December last year, Joe Baidoe-Ansah, Minister of Trade, Industry and Private Sector Development said, "UNCTAD XII will be the first major UN conference ever to have been held in Ghana, and indeed the whole of West Africa."
The four-yearly ministerial conference is UNCTAD's highest governing body.
By Felix Dela Klutse