Why I Won't Appear Before C'ttee — Fianoo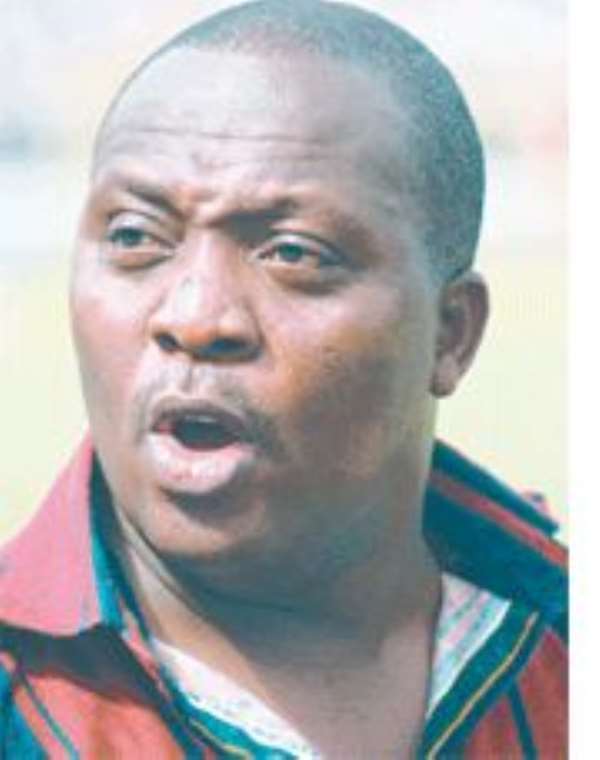 Kudjoe Fianoo — FA Executive Committee
Outspoken Ashantigold chief executive, Kudjoe Fianoo, has set up a fierce confrontation with the Executive Committee of the Ghana Football Association, declaring that he would not heed to a certain summon to appear before the Committee.
Mr Fianoo says he is even ready to forfeit his place as a member of the Committee rather than be hauled before it for what he considers "petty" after he criticised the Committee for Ghana's initial exclusion from thqualifiers for the novelty Nations Cup that will involve just home-based players.
But the anticipated drama has been spiced by Mr Fianoo's refusal to receive or read the content of a letter purportedly summoning him to the meeting.
"I will not read that letter nor obey its contents," Mr Fianoo told the Graphic Sports yesterday. "Is this a matter so serious to attract such urgent attention?" he asked.
By the regulations of the GFA, a member who absents himself three consecutive times without permission or tangible reasons would forfeit his place on the Committee.
The regulations are, however, silent on members who flout direct orders such as summons.
Mr Fianoo said while he did not consider his comments to have violated any rules since he could express himself as any of the other Executive Committee members had done in the past, he was surprised at the speed with which he had been supposedly summoned for his comments when the same Committee refused to even acknowledge a letter he wrote to it about affairs in the Starlets last year.
"If those matters were not of any importance to the Committee, why should I treat this subject with any seriousness?" Mr Fianoo asked.
Fianoo's right hand man, Kofi Manu, also a special assistant to the Ashantigold chief executive, said he received and signed for the letter on behalf of the Ashantigold boss during last week, but insisted that Fianoo had refused to receive the letter, let alone read its content.
"The delivery book I signed indicated that the letter was related to Mr Fianoo's call for the resignation of the executive committee members and that is how I knew its content," Mr Manu explained.
Mr Fianoo called for the resignation of the entire Committee for failing to register Ghana initially for the competition and called it negligence of duty on the part of officials in charge of Ghana football of which he remains a member.
Following that the GFA President, Kwesi Nyantakyi, hinted that the Ashantigold boss would be given an opportunity to defend the comments that indicted the persons with whom he (Mr Fianoo) dined at Committee meetings.
Story by Michael Quaye