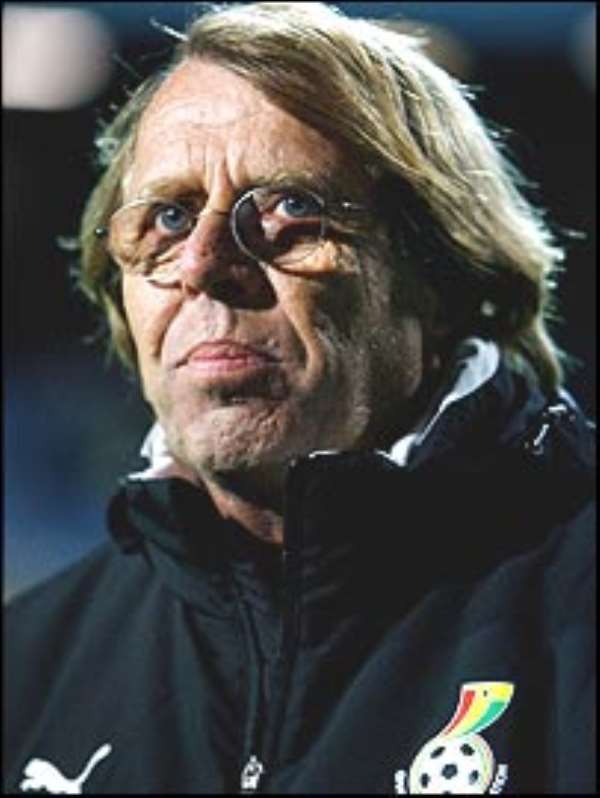 The coach of the senior national team, the Black Stars, Claude Le Roy has cast doubts over his future with the team.
Le Roy said even though he has been offered a contract extension by the Ghana Football Association (GFA), he was yet to sign to a deal that would put him in charge of the team till the 2010 World Cup in South Africa.
The Frenchman's current contract expires by the end of June this year.
Sections of the Ghanaian public called for his dismissal following
Ghana's failure to win the Cup at the just ended MTN Africa Cup of Nations, accusing him of poor selection and tactical deficiencies.
But the GFA said it has confidence in him and would continue to work with him.
Speaking on Joy FM's current affairs programme, Front Page, Le Roy said although he had received better offers from other countries, he was committed to stay in Ghana.
He said football is more important to him than money.