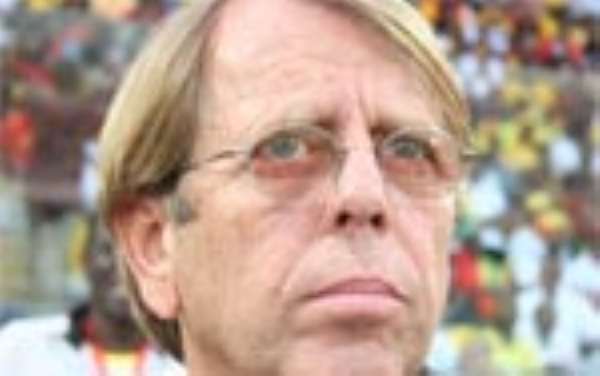 Coach of the Black Stars, Claude Le Roy will be offered a new contract when his current deal expires at the end of this month, according to the Ghana Football Association (GFA).
The future of Le Roy was thrown into doubt after Ghana lost in the Africa Cup of Nations semi-finals.
But GFA spokesman, Randy Abbey says the Frenchman has impressed in his two-year stay and merits a contract extension.
"We have absolute confidence in the coach and do not intend to dispense with his services," Abbey said.
Although their 1-0 defeat to Cameroon was a disappointment, Ghana had to deal with the absence of injured midfielder Stephen Appiah and the suspension of defender John Mensah.
"We will sit down with Le Roy to talk about the terms of his new contract when it expires at the end of February," Abbey added.
''It is a shame we lost against Cameroon and I understand the frustrations of the fans but Le Roy has shown beyond all reasonable doubt that he is a good coach and he has all our support.''
Le Roy says he was surprised to hear of the GFA's intentions.
"I am very grateful for the confidence the GFA has shown in me and I am also ready to work with the team in future," LeRoy said.
"It is unusual for an African football association to give its vote of confidence a day after it had lost a crucial game; so this gesture means a lot to me."