Ghana 2008A Job well done!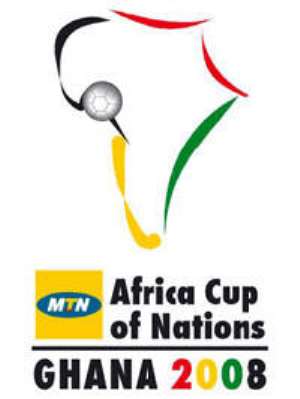 Yesterday the drama of Ghana 2008 came to a close. Sixteen very good teams assembled in Ghana to kick a ball around and earn glory for their countries!
They did it in style and determination, but only one side had to win the ultimate prize, which Egypt did. Our congratulations go to them.
For the first and second runners-up Cameroon and Ghana respectively, we say ayeekoo...
But really, our other big ayeekoo goes to the Local Organizing Committee (LOC) and the Government of Ghana for pulling it through. From the day three years ago when Dr. Kofi Amoah took the challenge of organizing the 26th edition of the Africa Cup of Nations in Ghana and President Kufuor gave his government's stamp of approval it's been one heck of relentless activity leading to the successful completion yesterday.
We have proved that as a nation Ghana can do it. Last year we successfully organized a year-long Golden Jubilee celebration. We also hosted the conference of African (9th AU Summit) heads of state and government in Ghana – a highly successful undertaking, widely touted as the best so far.
After Ghana 2008, we are expected to host the UNCTAD conference, another major international event. All the way to December 2008 when we hold our national elections, Ghana would host one thing or the other for the international community.
Ghana 2008 brought us all together, just as the Golden Jubilee celebrations did last year, now it is left to be seen what we can do with the nationalism rekindled and the major sporting infrastructure bequeathed by the tournament. Let us not forget that we have a self-imposed target of becoming a mid-income nation by 2015 – only 7 years hence – so let's pool the resources, energies and will power to get there.
Once we are there, we should be in a position to pay all manner of professionals (including footballers) well enough to retain and attract the best to continue to add value to our country.
Once more ayeekoo to all of us for a job well done...