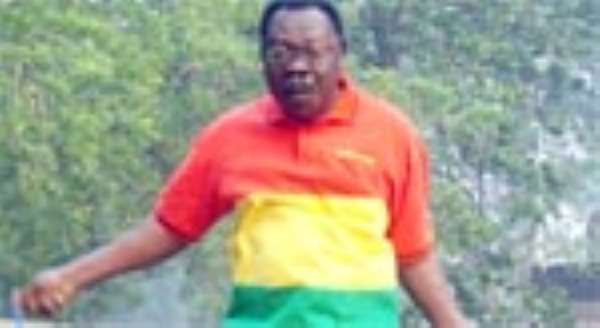 A GROUP CALLING itself Friends of Akufo-Addo (FONA) in the Bawku Constituency of the Upper East Region has stated its support for the call on the NPP flagbearer, Nana Addo Dankwa Akufo-Addo to choose Sheikh Ibrahim Codjoe Quaye as running mate for the December elections.
In a statement signed by the leader of the group, Alhaji Shamsudeen, FONA described the Greater Accra Regional Minister, also known by a section of the public as 'Odomos', as a great and international Islamic leader who qualifies to be the running mate of Nana.
It noted that Sheikh I.C. Quaye is currently a member of the Constituent Council of Moslem World League which is responsible for policy making in the Islamic world, adding that he also participated in the setting of the Hillal Committee in Ghana, which has the task of sighting the crescent and announcing it to commence the month of Ramadan in the country.
The group added that over the years, the outcome of the Hillal Committee had been accepted by most Muslims in the country, therefore I.C. Quaye, by his associations, fosters unity among the Muslim Umma.
A large number of Muslims and natives of Bawku, according the FONA, respect and will continue to pray for Sheikh I.C. Quaye due to the massive assistance he gave to one Alhaji Amadu Dori aka Alhaji Baa Komi, a native of Bawku during his struggle to retrieve his property which was confiscated under the PNDC government.
The people of Bawku Municipality, especially the Muslim Umma, remember the great Islamic scholar by the immense material support and counseling he has been offering the people of the area.
The statement contended that I.C. Quaye, though not a Northerner, had always extended a hand of assistance to Northerners who get stranded outside their homes, saying these and many more show that he has characteristics of a unifier and so could be a great national leader.
"He is a man of integrality," the group maintained, adding that wherever the Minister went, the love of Allah was felt through his activities which cut across religious, ethnic and political boundaries.
FONA stressed that Sheikh I.C. Quaye is therefore qualified to play the role of a running mate, especially in the forthcoming crucial elections.From Ebo Bruce-Quansah, Bolgatanga