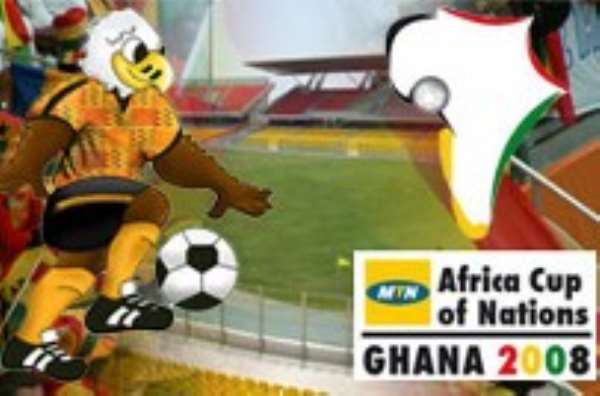 Nigeria has turned down the offer of only 2,000 tickets made to it by hosts Ghana for Sunday's quarter-final match between the Super Eagles and the Black Stars here in the current Africa Cup Nations.
Instead, the Nigerian Football Association (NFA) is asking for 5,000 to enable all the Nigerian supporters enter the stadium and cheer the Super Eagles to victory.
The NFA is also asking for 50 VIP tickets for top Nigerian government officials.
In Ghana's previous matches, the 45,000-seat Ohen Djan Stadium had been filled by a very noisy home crowd who had cheered their team.
The Nigerians, wanting to have their supporters also cheering in the stands,have protested to CAF that the 2,000 tickets offered by Ghana was too small and does not agree with the rules and regulations of CAF.
''This match is not a do or die affair, we are only requesting for our right and the Local Organising Committee (LOC) knows the right thing.
''They are only trying to play games with us because their previous opponents did not demand for their rights," the Secretary-General of NFA Bolaji Ojo-Oba disclosed to PANA.
''Everybody knows that Nigeria moves with an army of supporters to tournament s wherever they are held on the continent.
''The request for 5,000 tickets is not e ven enough for us but we only want to go by the rules and hope that our ever friendly Ghana Football Association will comply,'' Ojo-Oba pointed out.