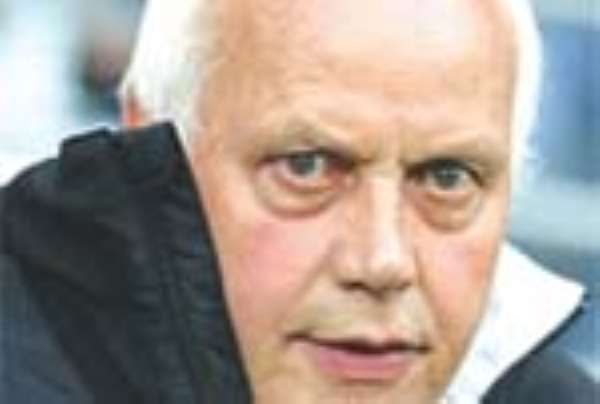 Coach of the Indomitable Lions of Cameroon, Otto Pfister has expressed optimism about the chances of his team in the ongoing Africa Cup of Nations, saying they are one of the favourites.
Speaking to DAILY GUIDE SPORTS in Kumasi over the weekend just after the Cameroon-Zambia game in which the Indomitable Lions thrashed the Chipolopolo by 5 goals to one, Coach Otto Pfister said the team would get better as the tournament progressed.
"We had a short preparation which started in a certain small village in Spain and Germany before moving for ten days in Ouagadougou, Burkina Faso which had a similar weather with that of Ghana."
He explained that the team still lacked the requisite cohesion due to the presence of a number of young players in the team who had joined the likes of Skipper Rigobert Song and Geremi Njitap, who were considered the oldest players in their squad.
The coach said he was preparing the team for the next World Cup qualifiers as well as the Nations Cup to be hosted by Angola.
On their game against Zambia, Otto Pfister said it took his side over 27 minutes to open scoring, which showed how difficult the encounter had been. He disclosed that the Zambians were a good side that could worry most of the teams.
"The players scored more goals because they were determined to avenge the defeat they suffered at the hands of the Egyptians. The boys were also hungry for goals to satisfy their fans."
According to Otto Pfister, the Indomitable Lions remains a great side in African football, and that results of opening matches should not be used as a yardstick to measure the strength of a team.
"Our victory against Zambia is on merit. It does not mean that the Cameroon team is perfect though; we are bound also to make mistakes," he added.