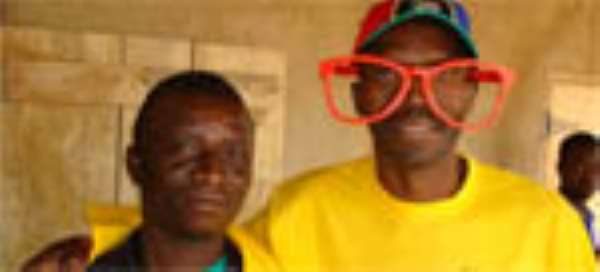 THOUGH THE ongoing 26th Africa Cup of Nations group D matches are not over in the Northern Regional capital, fans of the various teams have started commending Tamale residents for their hospitality.
A cross section of them interviewed by DAILY GUIDE SPORTS expressed satisfaction with the conduct and support of most residents each time the need arose.
According to some visitors, reports about the volatile nature of the region had earlier deterred them from coming to the northern part of the country.
Their arrival in the region and the warm reception accorded them at the airport and transport stations had convinced them beyond reasonable doubt that the Tamale venue was the most peaceful, they said.
Saeed Umar, a Nigerian journalist told DAILY GUIDE SPORTS that with his few days' stay in the region, it seemed he was a national as he performed his duties with ease and sometimes with the support of his newfound friends from the north.
He praised the organizers for choosing the Tamale venue for the event.
Tsepo Brett, a South African fan said the local meals and the roasted guinea fowl was among the reasons for which he would visit the region again after the tournament.
He indicated that the environment under which these meals were prepared was superb.
The die-hard fan of the Bafana Bafana of South Africa disclosed that a day hardly passed by without him visiting these joints to eat and make merry with his northern friends.
Similar testimonies came from Angolan and Tunisian fans who usually prayed and listen to Islamic scholars at local mosques during evening prayers.
The freedom and comfort offered to the visitors stems from the fact that northerners are ready to portray their real culture of peace and hospitality to all.
President John Agyekum Kufuor during the commissioning of the Tamale Sports Stadium called on all northerners to extend their hospitality to the visitors in order to promote peace and harmony amongst them and the entire African Continent.From Stephen Zoure, Tamale