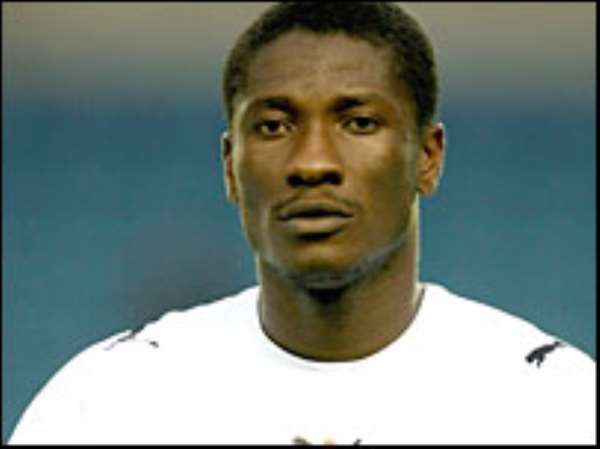 Ghana striker Asamoah Gyan has expressed surprise at the enormous flaks he received after the Black Stars game against Namibia on Thursday by local fans.
The Udinese forward has come under barrage of verbal attack on his personalty in the West Africa Country after he muffed up a hatful of goal scoring chances in the game against less-fancied Namibia in the second match of group A at the Africa Cup of Nations.
''I'm very sad because Ghanaians know what I can do on the field.The downfall of a man is not the end of his life,''Gyan told journalists in Accra on Friday.
The 22-year old has an impressive goal scoring record for Ghana and says the local fans did not treat him fairly when he was booed at the time of his substitution.
''I have played 22 games for my country and scored 15 goals at my age. So if thing are not going well, I expect encouragement from the fans, not criticism.
''I am working on my play and I will find my rhythm.If things go well it will be better for the team and Ghanaians as well.''