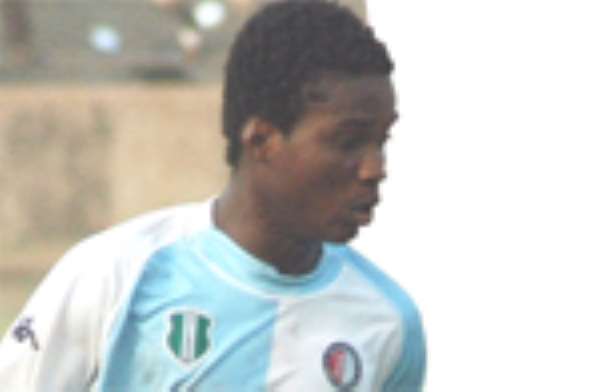 Over 20,000 young footballers have registered to partake in the Areeba Sports Academy reality show. This figure has been described as overwhelming by observers of the unfolding trend.
Sources at Mobile Content Limited, the official SMS provider of the show, disclosed that 20,927 entries have been received a week after the commencement of registration.
Out of the entries so far, 4,800 winning codes have been issued for screening, with the Ashanti Region in the Northern Zone topping with a figure of 1,848, followed by Northern Region, with 312.
Brong Ahafo Region got 120, Upper West 72 and Upper East 48.
The Greater Accra Region in the Southern Zone attracted 1,680, Eastern 168, Volta 120, Central 168 and Western region 264.
There is an outstanding figure of 3,200 codes to be given out by the time the registration ends on June 17th, 2007 according to a release.
Launched last Friday by Accra-based network, Metro TV at the Academy House at Ridge in Accra, the novelty reality show seeks to create fun and excitement among TV viewers while hunting for football talents through a screening exercise and eviction of housemates live on Metro TV.
Interested young footballers aged between 18 and 24 can register through SMS texting on Areeba short code 1476 to participate in the 13-week show that will involve a mixture of competitive five-a-side soccer, training and skills before a live TV audience and spectators at a specially created football field in the house.
Selected football coaches will from June 18 begin a screening exercise at the University of Ghana, Legon and the Kwame Nkrumah University of Science and Technology (KNUST) for the southern and northern zones respectively.
During the screening at the two locations, prospective footballers will engage in a number of five-a-side matches to select the top 40 players, to be pruned down to the final 14 who will eventually enter the Academy House for the 13-week show to be telecast live on Metro TV.
The last three young footballers who survive the evictions will compete at a grand show at the National Theatre in October to select the eventual winner who takes home a brand new car, ¢50 million and a chance to undertake a training stint with a European club.
Selected winners with valid codes can assign or transfer their winning codes to any interested party so far as the assignee is resident in Ghana.
With a few days left to end registration, there is a mad rush by young footballers determined to grab remaining screening codes to enable them participate in the soccer reality show.
In a determined effort to win the remaining screening codes at all cost, many interested footballers are reportedly sending multiple text messages, particularly as the deadline for registration draws to a close.
Winning codes distribution were based on the population density of each region, and this accounts for the high percentage won by Areeba customers who registered in the Ashanti and Greater Accra regions.
From The Sports Desk