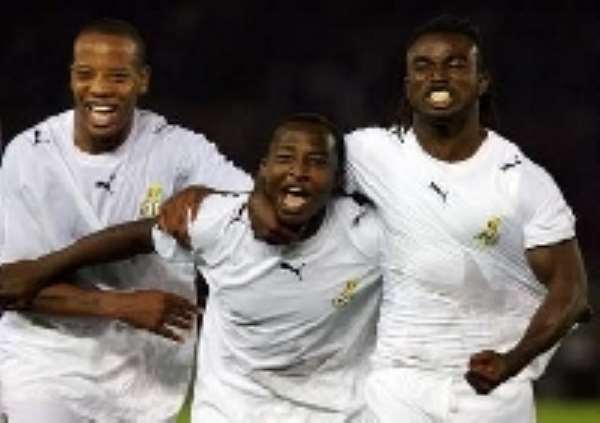 Gold Fields Ghana Limited, operators of the Darmang and Tarkwa gold mines in the Western Region, have extended their sponsorship package to the Black Stars for the next three years with an amount of $3.7 million.
Speaking at the signing ceremony held at the Fiesta Royale Hotel in Accra, where the Black Stars are camped for the 26th MTN African Cup of Nations, Johan Botha, Managing Director of Gold Fields Ghana, said he believed the new package would not only raise the morale of the players but also motivate them to emerge the continental champions for the fifth time.
He said in March 2005, Gold Fields announced a support package of $3 million to be applied over a three-year period that would terminate at the end of 2008. He added that the company last week donated a special package of $480,000 to motivate the team for the African Cup of Nations.
Mr Botha explained that the amount represented about 24 percent increase in their previous packages. "By this sponsorship, Gold Fields Ghana remain the headline sponsor of the Black Stars and this money will be applied in the areas of salaries for the coaches, match fees and bonuses, the team's transport and accommodation expenses and capacity building for the Ghana Football Association", he stress.
He noted that the timing for the announcement could not have been better, since the sponsorship would go a long way to help Ghana lift the African Cup.
Kwesi Nyanteyi, President of the Ghana Football Association, recalled with nostalgia how in 2005, the initial package of $3 million contributed to the qualification of the Black Stars to the World Cup.
He said Gold Fields had demonstrated good faith as a corporate body determined to support the nation's development.
John Mensah, the skipper of the team, thanked the management of Gold Fields for the package and promised to fly high the flag of Ghana at the tournament.
By Sammy Heywood Okine