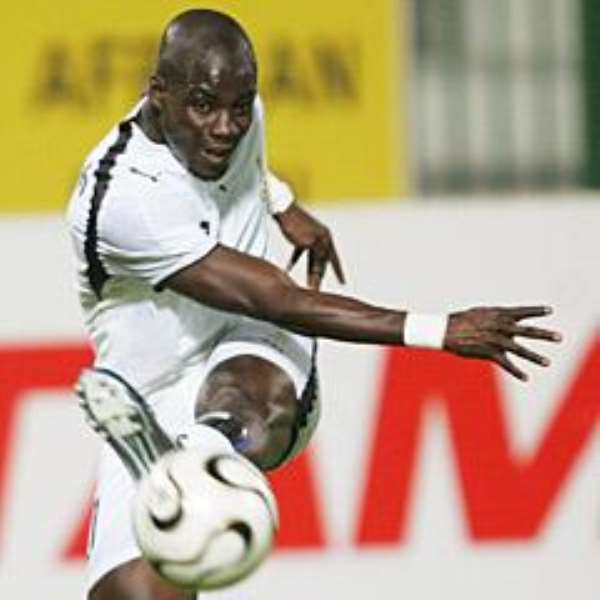 Ghana coach Claude LeRoy says captain Stephen Appiah remains a vital component for his team's potential success at the MTN Africa Cup of Nations despite missing the tournament because of injury.
Appiah, who has a knee injury which is likely to keep him out for the rest of the season, will join up with his Ghana team mates on Friday.
"He brings something extra. He is the natural leader of this team, so it will be great to have him with us," LeRoy said.
"When you are a coach it you must not be afraid of having a big star around you, trying to help you."
Appiah is to stay with the team throughout the tournament, helping with morale boosting.
He played the last Nations Cup in Egypt with an ankle injury, hobbling through three matches in a midfield that was without Chelsea's Michael Essien.
LeRoy said his absence this year was a serious blow to Ghana's chances.
"We have been working step by step to find a solution to playing without him. At the beginning it was very difficult, we felt the loss on the pitch because he has been our tactical backbone. We miss him a lot," Le Roy added.