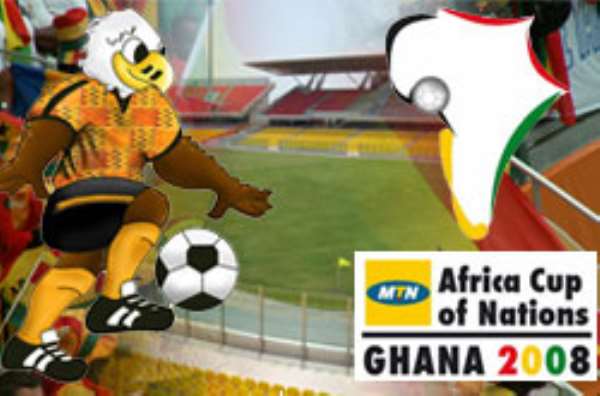 Four stadiums in Ghana will host the 2008 African Cup of Nations but those lucky enough to travel to the ?heartland of the ancient Ashanti Kingdom? will be exposed to more than just a sporting showcase.
The first British colony to gain independence in 1957 Ghana?s emergence as a forward thinking African country was exemplified by their domination of the ACN in the competitions formative years.
The erection of Ohene Gyan stadium, Baba Yara Stadium, Essipon stadium and Tamale stadium as well as a fervent appetite for boxing, which has seen the nation spawn a multitude of world and commonwealth champions are testament to the vociferous resolve of the country.
Although clearly capable when it came to sporting endeavours, by virtue of Ghana?s tryst with slavery the essence and strength of the indigenous people is far beyond sport.
The Cape Coast, which is close to Elmina?s Castle, was the eighteenth century hell-hole where slaves were stored in readiness to be sold to the highest bidders.
Visitors to Ghana would be well advised to experience the grand tour of the historical venue and ?smell the blood on the walls? as it serves as a poignant reminder of days gone by when human lives were worth very little.
Fast forward to the present day it would be quite plausible for Ghana to be known as a country with an innate sense of anger and resentment but that couldn?t be further from the truth.
The humility of the people is their most standout quality.
The fact Ghanaians have come from such depths of despair, reaching the point they find themselves at today as hosts of the ACN, a majour competition expected to draw global television audiences in excess of four billion, is simply amazing.
An estimated one million people are expected to descend on Ghana for the 26th ACN and the mere fact that 13000 advances tickets sold out in a matter of minutes only served to highlight the huge anticipation surrounding the event.
Smart money is on the host nation winning their fifth ACN tournament but even smarter money would be on Ghana attracting a new wave of tourist who wouldn?t previously have ventured out to that part of the world.