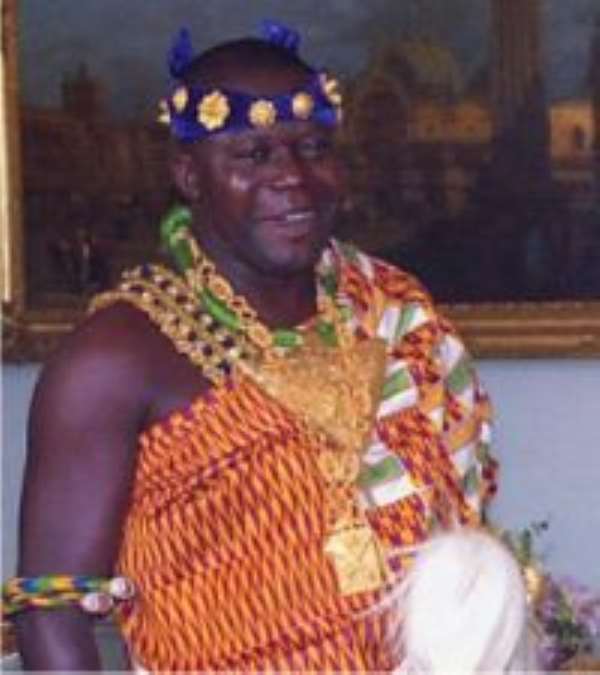 The Asantehene Otumfuo Osei Tutu II has observed the urgent need for players in the tourism sector to venture into the establishment of more hotels, guest houses, holiday apartments and other recreational and accommodation facilities across the country, in view of the huge number of visitors that are expected to arrive in Ghana for the Ghana 2008 Cup of Nations tournament.
According to the Asantehene, the time was now ripe for entrepreneurs to take full advantage of this year's events to go into the hospitality industry as a step toward the reduction of unemployment rate in the country as well as the promotion of Ghana's image to the outside world.
Otumfuo Osei Tutu II, who made these remarks in a speech read for him at the opening of Sports Hotel, a subsidiary of Unity group of Companies in Kumasi last week Sunday, noted that the magnificent edifice would relieve the pressure on the Local Organising Committee's quest to ensure that all supporters have the best of accommodation during the tournament.
The hotel, which has been certified by the Ghana Standards Board, Environmental Protection Agency, the Ghana National Fire Service and the Ghana Tourist Board has world class facilities like, 8 suites, 30 executive rooms, fitness club, 24 hours uninterrupted wireless internet service, spacious executive bar, hundred-seater conference room, set light and IDD service, business centre, elevator and enclosed car park.
He commended efforts of the management of the hotel and urged the workers not to make monetary gains their priority but strive to work hard to promote the expansion and success of the business. He commended the management of the hotel for their entrepreneurial spirit and commitment to the welfare of the youth.
The Akyempimhene cautioned against the rich quick attitude on the part of the youth and said this attitude had resulted in a drain on the resources of private-sector institutions leading to their collapse and an increase in the unemployment rate in the country.
He asked the metropolitan authorities to provide investors the needed assistance and moral support to enhance further development of the tourist attractions and potentials in the Ashanti Region.
Briefing The Statesman later, the Director of the Hotel, Kwame Kyei Baffour said their vision for establishing the hotel was to operate a resort that was attractive and affordable to both Ghanaians and tourists especially at the time that the nation prepares for the Ghana 2008 soccer fiesta and other activities.
He said the hotel designed to meet the standards of both Ghanaian and Western style and taste, was to showcase Ghanaian products to tourists and Ghanaians.
Mr. Kyei added that the management in addition will arrange tours for their clients to visit tourist attractive sites in the region and other parts of the country. He said the hotel now had 18 staff including management and security and after completion of their expansion works more people would be employed.
By Gabriel Amoah