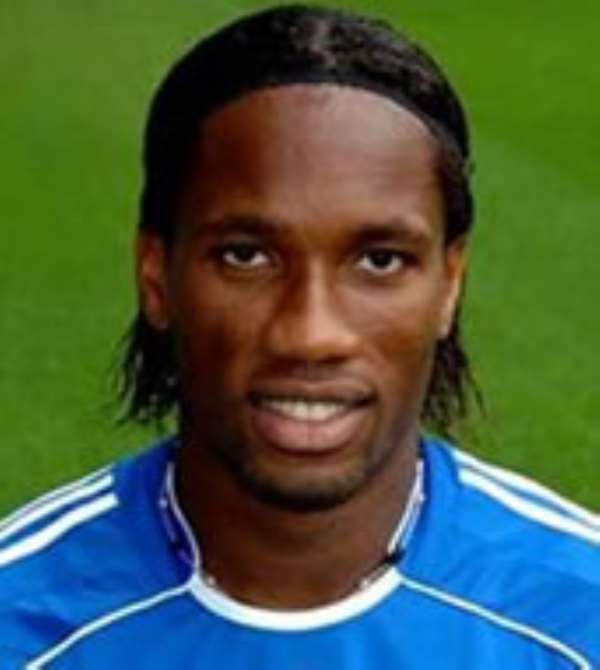 The Ivorian striker has made it clear that this will be his last season in The Blues jersey and recent reports have suggested he may be wearing a black and red shirt come September.
Drogba has revealed that he has wanted to leave for quite some time and Jose Mourinho's departure from the West London club was enough to convince him.
"It comes from me, I said what I am thinking, that I want to leave," Drogba told Eurosport.
"The problem is that I have wanted to leave for two or three years. Mourinho's departure didn't help me, in fact it made my desire to leave even bigger."
Recent speculation has suggested the Ivorian will be playing his football at Milan under Jose Mourinho."
Milan have not had the best of seasons in Serie A and Carlo Ancelotti's position at the club seems uncertain. If Ancelotti does leave, then this would leave the door open to Mourinho.

A source believed to be close to Drogba said: "Drogba told Chelsea he would be leaving in the Summer and that he would join Mourinho at Milan, this is why Avram Grant is looking for a striker."
According to Italian media reports, Milan are willing to spend 54 million euros to lure the Ivorian to San Siro. However, Drogba has decided to remain quiet over his future and outlined his objectives for the rest of the season.
"I'm not going to speak about this, however we will soon," the Ivorian continued.
"My major objective is the Africa Cup of Nations and to win more things with Chelsea when I return."
"The most important is the Champions League but when you play for the English title you don't swipe on it."
Ancelotti is favourite to take over from Roberto Donadoni should Italy fail to do well at Euro 2008 and, should this happen, Milan would be looking for a top European coach and the man most likely to take a vacant role with the Italian giants is Mourinho.