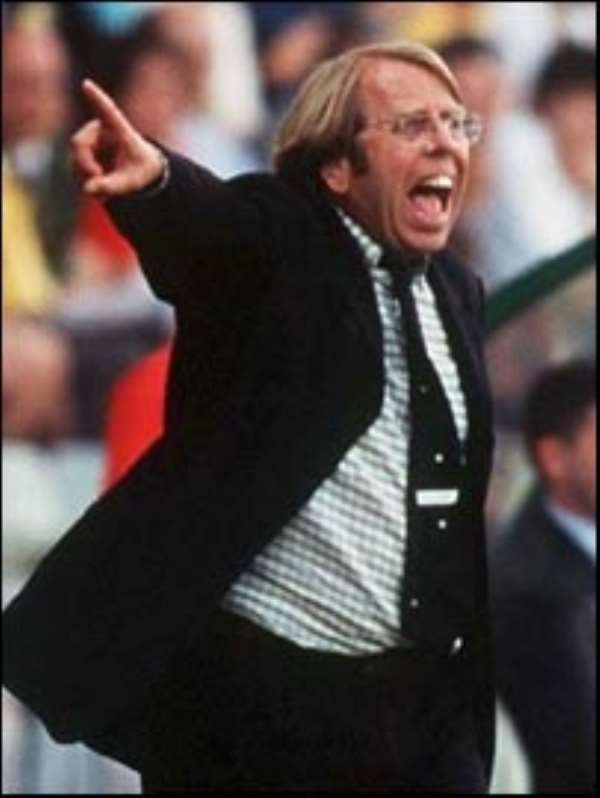 Ghana coach Claude Le Roy has been forced to make a humiliating U-turn over the exclusion of experienced Germany-based defender Hans Adu Sarpei in the squad for pre-African Cup of Nations camping.
The Bayer Leverkusen utility player was excluded from an initial 26-man squad expected to camp in Abu Dahbi from Thursday.
Moments after the squad was released, the French coach came under fire from the local media and fans for Sarpei's exclusion.
Many argued that the Germany-rasied defender deserves a place in the squad because of his current form in the Bundesliga and his recent performances for the Black Stars.
This seems to have forced to Ghana Football Association to amend the list saying Sarpei's exclusion was an error.
But Le Roy's insatiable desire to kick the Germany-based defender out of the team has long been known by followers of the game.
During the four-nation tournament in Accra in November the French coach spectacularly failed in his attempt to find replacement for Sarpei's left back position.
Several players were used in that position during the tranining sessions of the Black Stars in an attempt to replace Sarpei.
Midfielder Haminu Dramani was given a chance to impress in that position but was given a very hard time during the final game against Benin.
Sarpei brought some stability into the defence when he was brought on while Dramani reverted to his midfield position.
The squad will be trimmed down to 23 before the tournament starts in Accra on 20 January.
The Black Stars will play Guinea in the opening game at the Accra Sports Stadium.