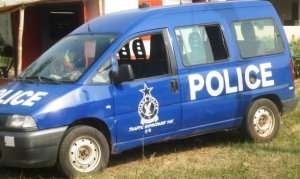 The Commanding Officer of the Second Battalion of Infantry at Apramdo in the Western Region, Lieutenant Colonel VIB Sanziri has identified crimes such as armed robbery, drug peddling and illegal mining as major challenges facing the military in combating crime.
Lieutenant Sanziri made these remarks at the Second Battalion of Infantry's end of year WASSA, at Takoradi.
He noted that as Ghana hosts the African Cup of Nations tournament in January 2008, the crime wave would increase.
Lieutenant Colonel Sanziri said the military is therefore poised to beef up the number of police in its operations in combating crime. Lieutenant Colonel Sanziri added that government would provide the security services with the necessary logistics.
He said the military hopes to maintain good relationship with civil society in order to protect its public image. The occasion was also used to honour 15 military personnel and civilians who excelled in the performance of their duties.