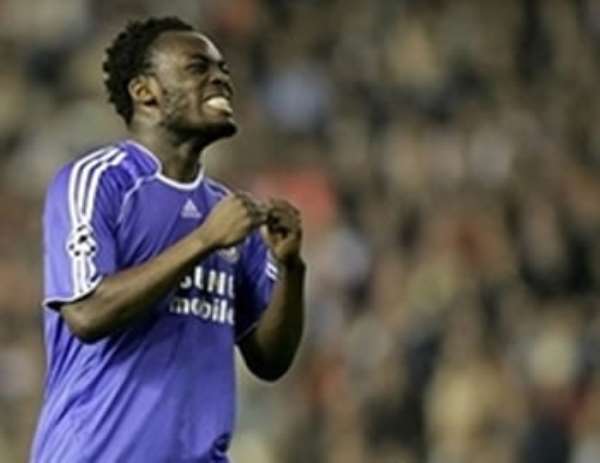 Chelsea star Michael Essien will report for training with African Cup of Nations hosts Ghana on January 6th as planned...
Chelsea could be without Michael Essien (pictured) for well over a month as the Ghana striker prepares to partake of the two-week long international training camp prior to the African Cup of Nations.
The Black Stars convene in Dubai on January 6th in order to prepare for the tournament, which they will host, with Essien eager to join up for the beginning.
"We will be camping in Dubai before the tournament starts and I can't wait," Essien told GhanaWeb.
"There is no greater honour for me than to play for my country.
"Without Ghanaian football I won' be what I am today so I am really looking forward to joining my team mates to represent Ghana."
The Black Stars have been tipped as one of the tournament favourites, if not the most likely candidate overall for victory.
"We have a good group of players who represented Ghana at the World Cup and most of us are in the team again," he added
"I am confident that we can carry that good form into the Nations cup and hopefully win it for mother Ghana.
"It won't be easy as there are other tough countries coming to the tournament but we are confident.
"We will be working very hard to win the tournament and we will need their support from every Ghanaian from the start to finish.
"The past two Nations Cup tournaments were won by the host teams because of the support they had from their fans.
"We want Ghanaians to be our 12th man so that we can win the trophy and share in the joy of making history."