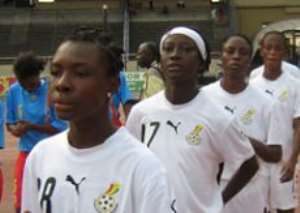 Black Queens striker, Anita Amankwah has been suspended by the Ghana Football Association for gross indiscipline.
According to an FA statement, the disciplinary action takes immediate effect.
The decision to suspend the youngster means, she misses Sunday?s home game against South Africa in the Women's Olympic qualifying series.
Anita Amankwah has departed the squad preparing for the game at the national camp in Prampram after been served with the decision.