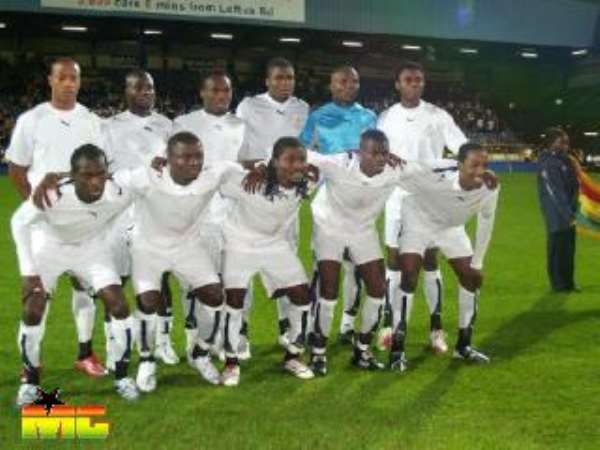 Dr. Kofi Amoah, Chairman of the Ghana 2008 Local Organising Committee (LOC), on Thursday said Ghana could win the 2010 world cup in South Africa if the government made a commitment to invest at least US$10 million to secure a high profile international coach now.
"I have a clear vision that would require only US$10 million to among other things, secure the kind of coach that would take the Black Stars through only one and half years of intensive training and ensure that we won the 2010 World Cup," he said.
Dr. Amoah made the remark at the launch of the MTN "Spot the ball promotion", designed to reward MTN subscribers with various prizes in the run up to the Ghana2008 tournament.
The promotion would require subscribers to spot the correct location of the ball in pictures of three various football actions between Michael Essien and Stephen Appiah and win.
Dr. Amoah noted that the fact that Ghana qualified for the world cup last year and was hosting Ghana 2008 African Cup of Nations next year, was indicative that the country had come of age and could therefore focus on winning the world cup and win.
"We have to make it a national goal to win the world cup in 2010 and start working at it from now," he said.
Dr. Amoah said assured the public that in terms of infrastructure the country was fully prepared to provide a successful tournament this year.
"We have the resource, the expertise and the talent to showcase a fabulous tournament for all to see, come January 2008," he said.