Yeboah saddened by Government's disregard for the disabled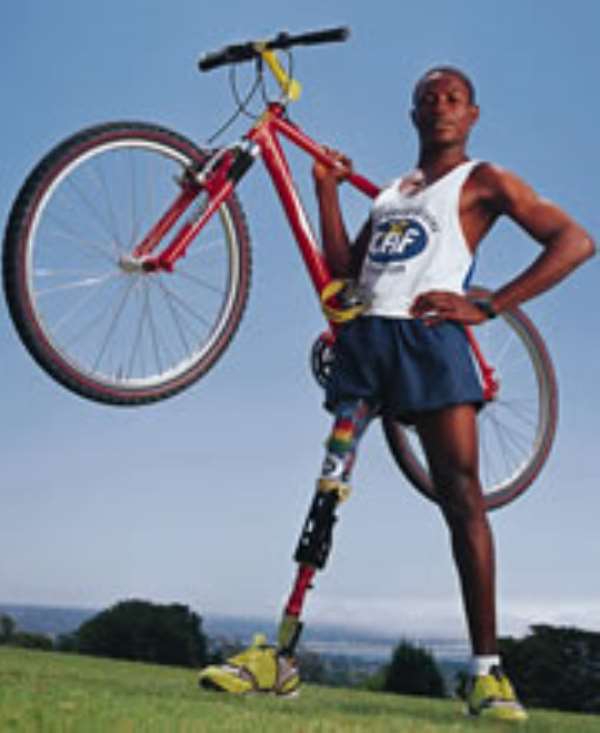 A Ghanaian disabled athlete, Emmanuel Ofosu Yeboah has said that he is saddened about the absolute ignorance of the International Day of Disabled Persons by the government.
"I am very sad that the Government of Ghana has not acknowledged the International Day of Disabled Persons this year."
Yeboah who expressed the concern at an assembly in Geneva to mark the International Day of Disabled Persons on Monday, December 3, noted that "the government has done little to change the plight of the disabled".
The disabled athlete who is a world renowned advocate for the rights of disabled people in a message copied to the GNA Sport asked for attention to be granted the disabled by civil society and government so as to address the felt needs of the disabled.
The tri-athlete who has received several international awards including the Most Inspirational Athlete of the Year from the Challenged Athlete Foundation, (CAF) said the Government's refusal to acknowledge the Day epitomized a clear disregard for the disabled in society.
"If you are born disabled in Ghana, you are likely to be poisoned, or left to die by your family. And if you are not poisoned or left dead, you are likely to be hidden and confined in a room.
If you are not hidden, you are destined to spend your lifetime begging on the streets."
Yeboah questioned as to how many expect Ghana to become a leading force in Africa if the government has total disregard for the rights of the disabled.