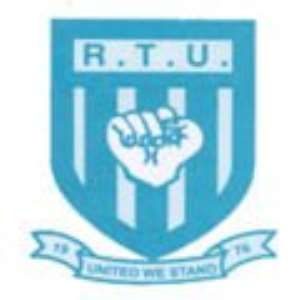 The Managing Director of Wienco Ghana Limited (WGL), Mr Henri J.M. Wientjes, the sole sponsors of Real Tamale United (RTU) Sporting Club has called on the Board of Directors and the supporters of the club to ensure peace prevails within their ranks to enable them achieve better results in this year's Premier League season.
Mr Wientjes said it was important for all citizens of the Northern Region and its environs as well as others in the other regions to rally behind the team just as supporters of the major clubs such as Kumasi Asante Kotoko and Accra Hearts of Oak to ensure that RTU always remain among the first top three teams in the premiership.
The Managing Director said this in Tamale on Saturday at a press soiree organised to interact with journalists and other radio sports presenters in the Northern Region to discuss current developments in the club concerning sponsorship.
Mr Wientjes said RTU was one of the finest clubs in the country and needed maximum support both financially and morally to enable it perform to the satisfaction of all sports lovers in the Region and the country.
He said Wienco spends about GH¢7,500 or 75 million cedis a month as sponsorship package for the upkeep of the team and that the company would do everything possible to ensure RTU occupied its rightful place in the premiership.
Mr. Wientjes said the company had also supported the RTU Management Board with GH¢65,000 or 650 million cedis this season to purchase new players to increase the strength of the team. He said the company has additionally increased the winning bonus of the team for both home and away matches and instituted a bigger package for the Club if they defeat Kumasi Asante Kotoko, Accra Hearts of Oak and AshGold. Reacting to the dismissal of Malik Jabir and Papa Tiam, former Chief Executive Officer and coach respectively from the Club, Mr. Wientjes explained that the two were sacked because of non-performance.
He said it was a unanimous decision of the Board and Wienco, as sponsors had no power to retain them just because they were the sponsors adding that, "If RTU were among the first three teams in the last league, the two would have maintained their posts." "Ironically, the last football season was the worst performance of the team in recent times. Everybody wants to be associated with the winning team and I would want to sponsor RTU for it to always be at the bottom."
He emphasised. Mr. Alhassan Musah, Communications Director of the Club gave the assurance that the newly recruited players for this year's season would deliver to send RTU to the "Dream Land". He appealed to sports presenters in the Region to highlight on the positive aspects of the team and constantly educate supporters about the dangers of crowd violence for the development and progress of the team.