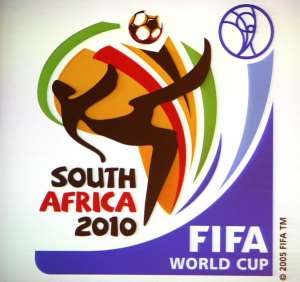 Ghana has been drawn against Libya, Gabon, Lesotho for the second round of Africa's 2010 World Cup qualifying campaign.   Africa has three rounds of qualification, the first of which is already completed. There are twelve groups of four taking part, and the twelve group winners shall advance to the third round along with the eight best-runners up.
   
 Information gathered by the GNA Sports from South Africa yesterday evening indicates that from there, the 20 remaining teams will be split into five groups of four for a qualification battle that also serves to determine who will play at the 2010 African Cup of Nations in Angola.
     
The four group winners in Stage 3 advance to the World Cup and they would be joined by second and third place teams from each group at the Cup of Nations.  
 This means that South Africa will actually take part in the WC qualifying campaign despite being hosts of the World Cup, and Angola will do likewise in spite of being in the Cup of Nations.
     
Angola will compete only for a World Cup place while South Africa will obviously play only towards a spot in the Cup of Nations.
    Group 1 is made up of Cameroon, Cape Verde Islands, Tanzania, Mauritius.
    Group 2 - Guinea, Zimbabwe, Namibia, Kenya.
    Group 3 - Angola, Benin, Uganda, Niger.
    Group 4 - Nigeria, South Africa, Equatorial Guinea and Sierra Leone
    Group 5 - Ghana, Libya, Gabon, Lesotho
    Group 6 - Senegal, Algeria, Liberia, Gambia
    Group 7 - Cote D'Ivoire, Mozambique, Botswana, Madagascar
    Group 8 - Morocco, Ethiopia, Rwanda, Mauritania
    Group 9 - Tunisia, Burkina Faso, Burundi, Seychelles
    Group 10 - Mali, Congo, Sudan, Chad
    Group 11 - Togo, Zambia, Eritrea, Swaziland
    Group 12- Egypt, Congo DR, Malawi, Djibouti.
   
At a glittering draw ceremony, FIFA President, Sepp Blatter and South African President Thabo Mbeki both said that preparations for the finals were well advanced.                     
'It's the kick-off, it's the window to South Africa,' said Blatter at the start of the draw which was attended by around 3,000 delegates as well as being watched  by massive global television audience. 'Now there's no doubt that the 2010 World Cup will be here, will be a big success,' he added.