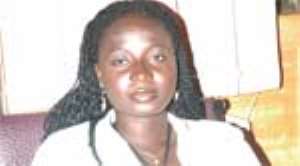 As part of Ghana's 50th anniversary celebrations, Traffic Media and Ideal Touch in collaboration with the Ghana Journalist Association (GJA) are organising the first Africa Media Games dubbed, "All Africa Media Games, (AAMGa) 2008" under the theme, "Media Integrity and Information Dissemination".
The competition will see various media houses across Africa competing.
In a release, Nana Agyemang Danquah, the Event Initiative Director, stated that the maiden event will see the majority of media houses from Ghana and Nigeria participating.
Mark Larbi Addo, Deputy Supervising Head of Event explained that two additional countries would be included each year, adding that the all Africa media games will have more countries participating in the near future.
Thelma Neequaye, Supervising Head of Event emphasised that the pre-launch of the event would be held in Nigeria on December 7 and the final launch on December 14, 2007.
The event will officially commence on February 22, 2008 and end on February 24, 2008.
She disclosed also that the competition would see 10 media houses participating from each country including , TV3, Metro TV, Hot FM, TV Africa, GTV, The Heritage, Kick off Nigeria Edition, Daily Sun, Nigeria Television Authority, Cool FM.
"In a nut shell, the Africa Media Games is a dream-come-true for Traffic Media and Ideal Touch. It is time for all media professionals also to hold this vision in high esteem till we see our dream actualise come February 2008 in Ghana," Ms Neequaye concluded.
By Kenneth Yankah