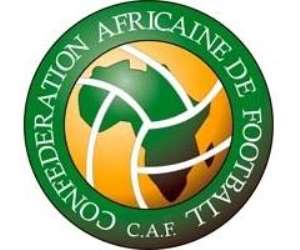 Ghana risk incurring the wrath of CAF over the proposed changes at the helm of the Local Organising Committee (LOC) of the 2008 MTN Africa Cup of Nations.
CAF has warned the West African country that changing the leadership of LOC, with only two months to the start of the tournament, could undermine the hosting of the showpiece event.
A reported power struggle between the chairman of the LOC Dr. Kofi Amoah and the CEO Magnus Rex Danquah last week led to an intervention by sports minister Professor Dominic Fobih.
A five-man committee was set up to supervise the work of the LOC which has led to fears some of the leaders of the organisation could be heading for the sack.
However CAF, Africa's football governing body, has warned the Ghanaian authorities that it would not take kindly to any changes with just about 68 days to the start of the tournament.
"It has come to our attention that there could be a proposal for a change in the senior personnel of the LOC," CAF secretary general Mustapha Fahmy said in a letter to the Ghanaian authorities.
"CAF will be seriously concerned if there was to be a change in any key person just prior to the start of the competition."
Meanwhile, CAF has given the LOC until next week to reduce the ticket prices for the tournament.
The Ghanaian authorities announced last month that it will cost the equivalent of US$10 to attend a match at next year's showpiece event.
The tickets will cost a maximum of US$200 for VIP and corporate stands.